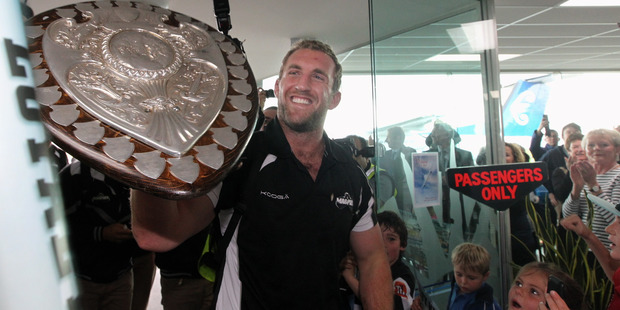 Hundreds of Magpies fans have packed the Hawke's Bay Airport terminal this afternoon to welcome back the Ranfurly Shield.
The team arrived back in the Bay at 12.40pm to rowdy cheers and chants of "Come on the Bay".
The biggest cheer came when Hawke's Bay captain Mike Coman walked through the gates first with the famous Log'O Wood.
The most coveted prize in New Zealand rugby returns after the 20-19 victory against Otago in Dunedin yesterday evening.
Hawke's Bay Rugby Football Union CEO Mike Bishop said: "44 years is a long time to wait for an old friend to return."
One fan said: "We just wanted to show them how proud we are of them bringing back the Shield - It's bloody brilliant mate."
Napier's Richmond School performed a haka for the victorious Magpies players who then signed memorabilia and celebrated with fans.
A parade is scheduled to take place along the streets of the Napier CBD at 3.30pm today with Hastings set to follow in the celebrations tomorrow morning.