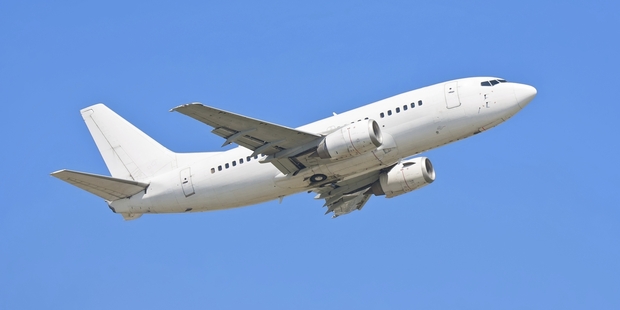 With 2014 shaping up to be a "bumper year" for the economy, more people are splashing out on an overseas holiday, so book early or miss out, warns NZ Travel Brokers.
Airlines are reporting heavy bookings, particularly for peak periods such as school holidays, so the company expects to offer fewer special fares throughout the year than in previous years.
Director Steve Lee says feedback from travel brokers nationwide shows ticket sales ramped up to pre-global financial crisis levels for the first time last year.
"In previous years, New Zealanders have just been able to sit back and wait for specials coming along.
"But now I think this year there might be some disappointed people if they sit back and wait."
Holidays to Europe are popular from June to August, so Kiwis considering a European escape this year should buy tickets now. For Australia, the Gold Coast is still the most popular holiday destination, he says. Seven-night package deals to the Gold Coast on Flight Centre's website range from $600 a person to $1000.
Lee says travel prices have remained "incredibly competitive" to date but prices could creep up slightly as the economy bounces back.
Kiwis still love
to travelNearly half of all New Zealanders travelled overseas last year, spending more on their holidays than in 2012, according to a new survey commissioned by MasterCard.
The study found that 49 per cent of Kiwis travelled overseas last year, up 3 per cent on 2012, and spent an average of 11 per cent more, at $3479. The bulk of the money was spent on getting to the destination (39 per cent) and accommodation there (20 per cent), followed by eating out (13 per cent), shopping (13 per cent), recreational services (9 per cent) and local transport (6 per cent).
Credit cards were the preferred mode of payment to cover flights, accommodation and shopping, while cash was more commonly used to pay for meals, recreational services and local transport costs.
The study showed 23 per cent of Kiwis plan to travel overseas this year, with 49 per cent cent intending to maintain current levels of holiday spending. MasterCard New Zealand manager Peter Chisnall said the strong Kiwi dollar and growing optimism around the economy and personal prospects meant New Zealanders were feeling more able to scratch that intrepid itch.
"New Zealanders are savvy travellers. Given our position at the bottom of the South Pacific, transport to international destinations naturally takes up a significant proportion of travel budgets."
Extra costsTravel insurance may seem like an unnecessary cost for those simply hopping across the ditch to Australia, but purchasing it can save big money if anything goes wrong.
One in five Kiwis travelling to Australia or China are taking significant risks by not getting insured, according to the Insurance Council and the Ministry of Foreign Affairs and Trade (MFAT). The Council says Kiwis travelling to Australia or on short-stay trips are the least likely to be insured. Figures from MFAT show New Zealand's embassies offshore received nearly 40,000 consular queries during the year to June 30, 2013. Cases ranged from Kiwis suffering a serious accident or injury offshore, to lost passports or being the victim of crime.