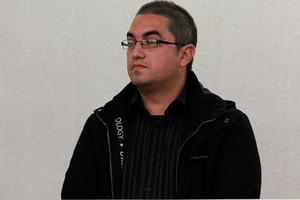 A man who stole more than $150,000 from his employer and spent it on a holiday to Australia, jewellery, furniture and appliances has been jailed for two years.
Paul Matthew Gregory's offending was described as "prolific, prolonged, serious and complicated" and a threat to the jobs of his colleagues.
His lawyer said Gregory was remorseful but Judge Peter Spiller said he had to try to instil a sense of accountability and responsibility for what Gregory had done.
In November last year, Gregory pleaded guilty to two charges of accessing a computer system for dishonest purpose.
One of the charges related to 93 dishonest transactions Gregory made while a sales assistant at Henderson Rentals in Te Rapa, a subsidiary of Hirepool.
The 31-year-old was entrusted with financial transactions and banking for the branch but in October 2008 he began manipulating the system by using the eftpos terminal to refund money from the company into his own accounts via cashflow cards.
His first two fraudulent transactions totalled $819 but the next month Gregory stole more than $12,000, half of which was used on a holiday for himself, his wife and two children to Australia.
The biggest amount he took from the Hirepool account in one month was $22,250, in July 2009. Almost $4500 was spent at a jewellery store and police said more than $51,500 was used to buy "significant items".
The total taken over 11 months was almost $150,000.
Gregory hid the fraud by taking the daily totals listing from the eftpos machine back to zero which meant that if the branch manager checked his work, there were no obvious discrepancies.
The dishonesty was uncovered in August 2009 when the financial controller for Hirepool found an anomaly with the banking at Hamilton which the branch manager could not explain. Hirepool spent $3000 on a private investigator who discovered the fraud.
Gregory admitted the money had been spent on general living and repaying some of his $20,000 debts which included $11,000 finance on a car and a student loan.
Yesterday his lawyer, Melissa James, asked that Gregory's remorse and early guilty plea be taken into account.
But police prosecutor Sergeant Greg Waters said Gregory's offending deserved at least a three year starting point for prison.
"This was prolific, prolonged, serious and complicated offending against a company which endangered the welfare of numerous people.
"Had that company been smaller and not of a national basis, this man's offending could have led to the overturning of people's welfare."
Reparation of $151,124 was sought despite Gregory being on an unemployment benefit and having no assets.
Judge Spiller sentenced Gregory to two years in jail and ordered him to pay all of the money back at $20 a week, after his release.
Hirepool chief executive Mark Powell said he took no delight in Gregory's prison term, but it was appropriate when compared with the "betrayal of trust and confidence".
"For us it's good to have some resolution. It's good that there will be some ongoing accountability for his actions."