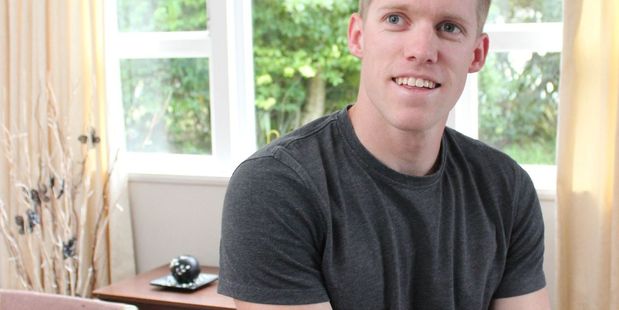 Burn out and a massive reduction in funding have combined to convince triple Paralympic medallist Daniel Sharp to hang up his goggles.
The Hamilton-based, visually-impaired swimmer, who won two silver and one bronze medal at consecutive Games at Athens 2004, Beijing 2008 and London 2012, placed fourth in the 100m breaststroke in what was to be his final international meeting at last year's IPC Swimming World Championships.
Sharp had been considering retirement after Beijing, so the decision had been a long time coming.
A busy 2013 in which he bought a house, got married and competed in world championships brought forward from 2014 left the 26-year-old without the motivation to continue through to the 2016 Games in Rio de Janeiro.
"If you ask a swimmer if there were ever times they didn't want to go to training they'd be lying if they didn't say yes," Sharp said.
"There are plenty of times when you wake up in the morning and ask yourself why you are doing this.
You go to training and get through them, but I think I was having more of those days now. "The next three years through to Rio I couldn't see myself making it through, so there was no point in continuing."
His world champs placing proved to be the death knell in terms of both funding and motivation.
"I had a crap race at worlds basically - it didn't go well.
"There was a bit of that and there are a lot of politics involved in it.
"Money is something that people always argue about.
"I was fortunate to receive a lot of funding, but in the last few years the funding structure had changed and it is very gold medal orientated now.
"If you win gold or are on track to win gold they will give you a lot of money but it's a huge leap down to silver or a fourth placing.
"That obviously puts a lot of strain on you when the funding you did have disappears and you have to find a way to bump it up or cut things out.
"It went from making a little bit of money out of swimming and covering living costs to ... the amount I was going to receive this year was not even a quarter of my running costs for swimming.
"I have to taxi to and from the pool, so I spend about $10,000 a year on taxis."
Sharp, whose funding had been cut by around 90 per cent over two years, said without the requisite funding and motivation he had no business continuing in the sport.
"I think I used [a lack of funding] as the excuse for why I was stopping, but I think it was a front.
"The motivation had gone, but it certainly was a big factor. I couldn't afford to do it, so it was a lot of stress.
"I knew I could have gone faster, but what I needed to do to get there was just not working anymore."