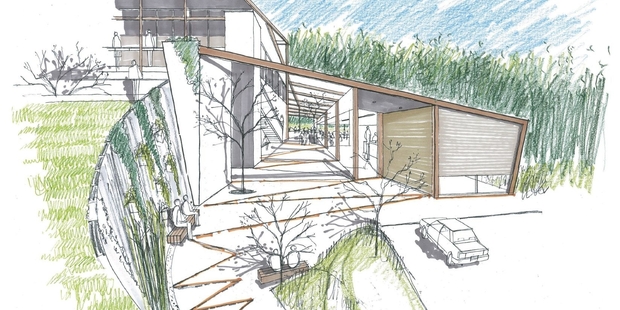 Fairfield College's Board of Trustees last week gave the okay to community group The Fairfield Project to put together a comprehensive feasability study on a sustainable-education centre.
The group is proposing the centre be built on the school's surplus land that could otherwise be sold off by the Ministry of Education.
The board has given the group until December to produce the study.
The concept for a sustainable science and ecology education centre came about after a public meeting in November to discuss the possibility that the 12ha, which borders an extensive gully system, could be sold as the school has more land than it needs for its role size.
The ministry indicated that to retain the land, an educational use for it would need to be established. A group of about 12 local residents formed the steering committee which aims to meet the ministry's criteria with its proposal.
Committee chairman Vic Arcus said the board's decision would give the group more time in which to produce a comprehensive feasability study.
He said it would mean they group could consult more widely, produce an indepth financial business case and possibly expand on the architectural concept drawings of the project.
"It will certainly allow us to present a much more full proposal."
The Fairfield Project will immediately put in applications to some philanthropic trusts to raise the funds needed to pay for the feasability study. Mr Arcus estimated the six-month study would cost $15,000-$20,000.
"The study may also involve more design aspects. We've been really pressed for time so this means we can expand the proposal in more detail, talk more fully with all stakeholders."
He said it would also mean they could have discussions with funding sources to gauge the level of support there may be for the project.
Mr Arcus said the committee had been inundated with supportive letters and emails and messages on the group's Facebook page.