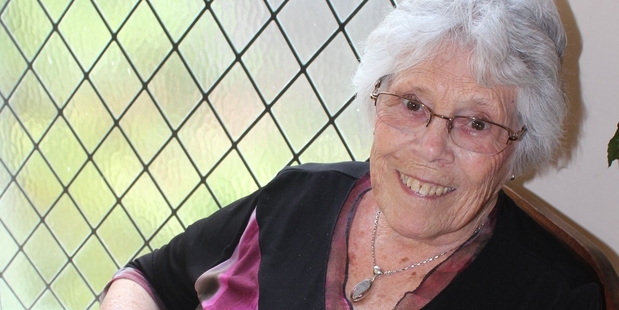 Marjorie Irwin has been known to lie awake at night thinking about her latest embroidery creation, or mulling over plans for her next masterpiece.
A long-time embroiderer, Marjorie's work will be among that of Waikato Embroiderers' Guild members at the Craft and Quilt Fair at Claudelands Events Centre, September 5-8.
Marjorie, considered a "national living treasure" by her guild colleagues, first took up embroidery 20 years ago as a way of finding some time out for herself away from the hubbub of all her grandchildren.
Her talent was quickly realised after a friend took her along to guild meetings. On her third visit, Marjorie was asked to be a tutor.
At next month's Craft and Quilt Fair Marjorie will be guest exhibitor, with a section of the Waikato Embroiderers' Guild exhibition given over solely to her work.
Barbara Rosenburg, a member of the guild's organising committee, says the group has members whose work ranges from beautiful, traditional pieces to "wild, way out" modern pieces.
Members range in age from 7 upwards. Barbara said the older members enjoyed working alongside the youngsters whose enthusiasm is infectious.
With more to it than meets the eye, embroidery draws on design, colour and creativity, says Barbara. "A lot of art theory comes into it. You have to learn the rules first and then you can break them."
While the group has stitching in common, it's much more than that. Plenty of friendships have been forged over needles and thread.
The guild, which has almost 100 members, meets on various days and times each month.
To find out more about the group, or to attend stitch-ins, phone Suzanne 839-3903 or Sharon 824-4815. Alternatively, email waikatoembroiderersguild@gmail.com.