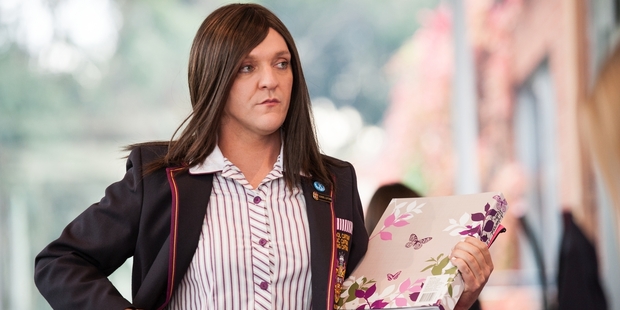 The talents of Aussie all-rounder Chris Lilley have been appreciated for some time now.
He has brought to the screen such wonderful characters as Tongan schoolboy Jonah Takalua, dysfunctional country twins Daniel and Nathan Sims and high school drama teacher Mr G.
But one of his greatest creations is Ja'mie - a private schoolgirl with all the snobby superiority she can muster.
We first met Ja'mie in Summer Heights High, an up-close look at a very average Australian high school.
Back then, Ja'mie was on a student exchange from her posh private school and she looked down her nose at all the public school students.
This time around, she is centre of attention in her own series and she is in her element - as the queen bee of Hillford Girls Grammar. She struts, commands, rules and does all you would expect of such a creature.
At times cringe-worthy, she epitomises everything that we hate about teens who think they are better than everyone else.
Interestingly, Lilley, a 39-year-old man, has captured the essence of teenage girls brilliantly and one of his tools was to go to his niece's birthday party.
He sat quietly in the corner and did little other than observe and record the words and actions of the teens.
Lilley is a very clever man and Ja'mie: Private School Girl is every bit as clever.
Apart from all six episodes of the series, there's two hours of extras that are a real laugh.