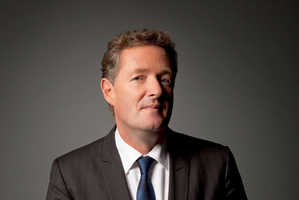 Lena Dunham, Rita Wilson and Piers Morgan are among the stars who have expressed their distaste after disgraced cyclist Lance Armstrong finally confessed to using illegal performance enhancing drugs.
After years of vehemently denying doping allegations, Armstrong admitted using blood transfusions and illicit substances to enhance his performance for all seven of his Tour de France wins.
In the wake of his candid chat with talk show legend Oprah Winfrey, which aired in Australia on Friday at the same time as it did in the US, stars have voiced their shock on Twitter.
During the interview, Armstrong claimed he had to look up the definition of the word "cheat" to decide whether it applied to him or not, but Tom Hanks's actress wife Wilson cleared it up for him, writing, "CHEAT (noun) A person who behaves dishonestly in order to gain an advantage.
Lance left out the 'behaves dishonestly' part, right?"
CNN newsman Piers Morgan also made his feelings known, tweeting, "What a snivelling, lying, cheating little wretch Lance Armstrong revealed himself to be tonight. I hope he now just disappears".
Business mogul Donald Trump wrote: "I'll bet Lance Armstrong wishes he didn't do the interview with Oprah - he's saying to himself 'What was I thinking?'"
Golden Globe winner Dunham joked: "Despite the latest news, my father will not stop using Lance Armstrong as an adjective for strength and determination," while musician Chely Wright remains hopeful that Armstrong will learn from his mistakes.
"I think Lance Armstrong will come back and prove himself. Perhaps not as the best in cycling, but as a human being who has been humbled," she tweeted.
Ozzy Osbourne's son Jack also went against the tide of negative opinion and spoke out in defence of Armstrong, posting, "Honestly I don't care that Lance doped. He gave people hope and that's more important then anything. So what if he lied."
- WENN