As New Zealanders open their presents and head to the beach, we track how celebrities are planning to spend their Christmas holidays.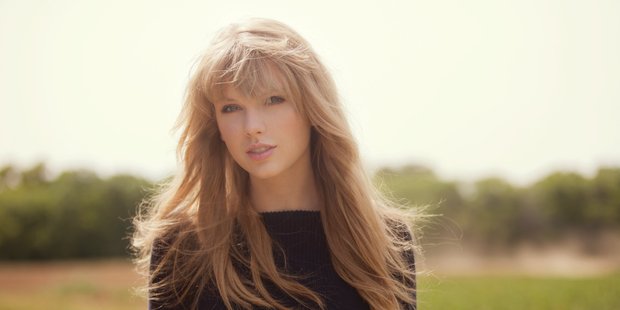 Taylor Swift hot tubbing with Harry Styles
Harry Styles and Taylor Swift have jetted off on a romantic ski holiday over Christmas.
The 18-year-old One Direction star and the 23-year-old country singer - who went public with his romance with earlier this month - have been spotted enjoying some après ski time with her brother at the luxurious Canyons Resort in Park City, Utah.
According to the MailOnline, the couple are also enjoying time on the slopes with Taylor's best friend Selena Gomez, who is holidaying in the same resort with her family.
A fellow holidaymaker said Swift and Styles had been making use of a hot tub at the resort.
John Mayer's musical gift for Katy Perry
John Mayer has designed a guitar for Katy Perry's Christmas present.
The womanising rocker - who has previously dated stars including Jennifer Aniston, Cameron Diaz and Jessica Simpson - wants to show his girlfriend of five months how serious he is about her so has been working hard on a special gift for her to open.
A source told The Sun newspaper: "John has put some serious effort into his Christmas gift for Katy.
"Since they met he has been trying to prove he isn't the guy everyone says he is.
"This should definitely prove that - every little detail on the guitar shows how much he thinks of her."
The 35-year-old musician has had the guitar covered in intricate designs, including Perry's initials and the date they first met.
Tom Hardy's pig problem
Tom Hardy is not looking forward to Christmas Day at his fiancee's father's house.
While the Dark Knight Rises actor has a good relationship with actress Charlotte Riley's father, he admitted he isn't excited about Christmas dinner because they are planning a pig roast which he doesn't approve of.
Tom told the Sunday Mirror newspaper: "I'm doing a massive pig roast at my girlfriend's dad's house. I wouldn't say it was a massive success last year because it's never good to hear a pig got killed is it.
"I can't celebrate that as it's not cool.
"It's wrong, right? It's like eating your dog if you think about it and I can't eat my dog. So I'm not sure if I can eat the pig."
Jolie and Pitt's jetsetting Christmas
Angelina Jolie and Brad Pitt don't like to spend Christmas in one place.
The Hollywood couple raise six children together, Maddox, 11, Pax, nine, Zahara, seven, Shiloh, six, and four-year-old twins Knox and Vivienne, and when it comes to the festive holidays, they like to travel around the world instead of buying them expensive gifts.
She said: "I love to travel in the holidays, because I feel like I'd rather give the kids the gift of a new country than a box of presents. But I still give them some presents!"
Emma Stone getting Garfield a puppy
Emma Stone and Andrew Garfield are getting a puppy for Christmas.
The couple - who have been dating for a year since meeting on the set of The Amazing Spider-Man - have been spotted looking for a new dog together in a Beverly Hills pet store.
According to gossip website JustJared.com, the 24-year-old actress and her 29-year-old British boyfriend spent more than an hour browsing dogs in a shop called Spot but were undecided about which one to take home and left empty handed.
Stone already has a small black and white dog of her own.
Aston Kutcher and Mila Kunis' hometown holiday
Ashton Kutcher has whisked Mila Kunis to his hometown for the holidays.
The Two And a Half Men star - who filed for divorced from his 50-year-old wife Demi Moore yesterday more than one year after their split - is said to have been very excited to spend the festive season with his family in Iowa and his 29-year-old girlfriend.
A source close to the 34-year-old actor exclusively told Bang Showbiz: "Ashton was really excited about bringing Mila home to hang out with his family. He couldn't wait to get back to Iowa because people don't bother him there and said he was looking forward to chilling out."
Halle Berry and Olivier Martinez take a break in France
Halle Berry is celebrating Christmas in France with Olivier Martinez.
The Cloud Atlas star - who recently resolved her custody battle with her daughter Nahla's father Gabriel Aubry - was spotted arriving with her French fiance at Los Angeles International airport without the four-year-old child where they caught a transatlantic flight to Paris.
A source told gossip website TMZ.com the 46-year-old actress is eager to celebrate a low key holiday following Martinez's highly publicised physical fight with Canadian model Aubrey, 36, on Thanksgiving morning last month.
Sporty Spice's traditional Christmas
Mel C is planning a "really traditional" Christmas Day and is pleased she will be surrounded by loved ones in London.
The 38-year-old singer - who earlier this year split from her three-year-old daughter Scarlet's father, Thomas Starr, after 10 years with him - cannot wait to have a "really traditional" experience over the festive period with her family.
When asked what her plans are for Christmas, she replied: "I'm so excited. I'm having my second London Christmas and we're going to stay at home and have family over for dinner. A really traditional Christmas is on the cards."
- Bang! Showbiz