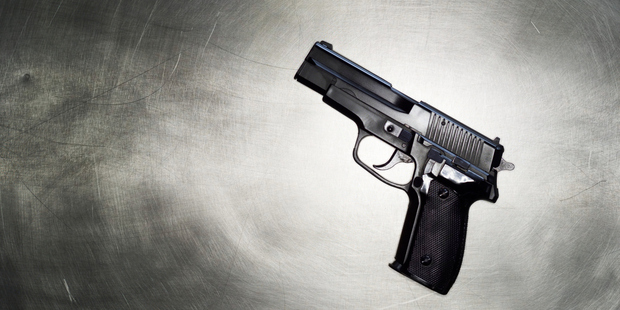 The gunman who shot two people in a crowded Gold Coast shopping centre is still at large and police fear Queensland's worst outlaw motorcycle gang war will escalate.
A 42-year-old man, linked to a bikie gang, was shot in the arm and a 53-year-old woman was caught in the crossfire and shot in the pelvis at the Robina Town Centre on Saturday afternoon.
Both are recovering in hospital.
The male victim is believed to be Jacques Teamo.
Queensland Police Commissioner Bob Atkinson says it's the first time that feuding between bikie gangs has spilled into the public, with an innocent person shot.
Police are working overtime to track down the gunman, who is described as Pacific Islander in appearance, aged between 20 and 30 years, with full arm and neck tattoos.
Mr Atkinson says people know who's behind the shooting but a code of silence shrouds bikie gangs and criminals have a wall of protection.
"Most of them, if not all of them, have lawyers on standby who come to their assistance immediately," the commissioner said.
He said he fears for a retaliatory attack.
Over the past week there has been an escalation in violent attacks on the Gold Coast and Brisbane that are believed to be linked to a bikie war.
Shots were fired at a tattoo parlour on the Gold Coast, a car was set on fire in Brisbane, two Brisbane premises were attacked with baseball bats and police suspect there was an attempt to fire shots into the clubhouse of the Gypsy Jokers in Everton Hills in Brisbane.
Police Minister Jack Dempsey says he has directed Commissioner Atkinson to throw all available resources at the recent incidents.
He says the government will bring in legislation soon that will extend mandatory times and lengthen sentences for illegal firearm laws to make them the toughest in the nation.
"All Queenslanders have had enough of these sorts of incidents, particularly occurring in open spaces and public areas," he said.
"The community expectations are that you will receive the most harshest penalties."
-AAP