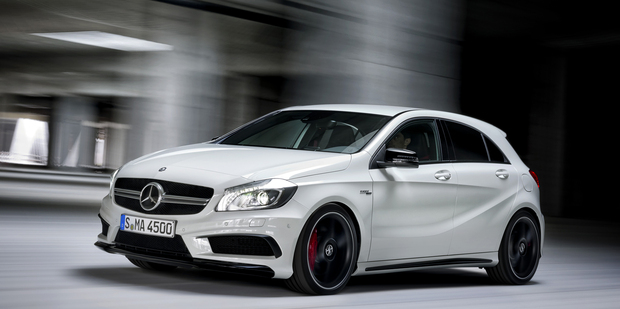 Sony has previewed its PlayStation 4 with a new game called Driveclub featuring a pair of Mercs that will both be released next month, one at the Geneva motor show, the other at New York.
Sony Computer Entertainment didn't show the new games console or talk to its specification - but the rendered video footage from Driveclub with the CLA 45 AMG and the A 45 AMG looks fantastic.
The two AMG-tuned cars feature the most powerful production four-cylinder available - a two-litre making 265kW and 450Nm - and mark a departure from the AMG modus operandi of shoehorning large V8s into cars that don't really need them.
The release schedule for the new PlayStation, and the Driveclub game, have not been confirmed beyond "this holiday season".
- DRIVEN