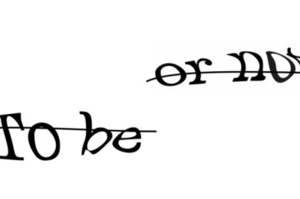 READ THIS: US company Vicarious says it has developed technology, based on the human brain, that can solve text-based Captcha tests 90% of the time. Meanwhile one of the developers of Captcha says they could be made stronger by increasing the distortion of text and images. Captchas are already frustrating millions of Internet users every day, so, perhaps in future failing a captcha will be the way to prove you're not a spammer.
LOCK IT UP: The BitLock looks like a standard U bike lock, but it hooks up to your smartphone. Not only does it unlock when it senses you're near, but you can use the app to allow others to share your bike. The app also provides stats about where and how far you've travelled, calories burned and the like. That's a step up on a dumb lock.
LOCK IT DOWN: U-locks are great when there's a suitable post nearby to attach the bike to, but if not then thieves may just throw the bike in a van and take off with it.
The Lock8 has a siren and an integrated GPS chip. The lock is attached to the frame and can be opened via smartphone, with a key as backup. An optional cable and the lock itself can detect any attempt at tampering, sound the alarm and notify your phone. The app can help locate a stolen bike, and allows you to share access to the bike with friends. Spoke reflectors with built-in magnets help keep the battery charged. Uh oh, a proliferation of bike lock networks.
NO LOCK, NO WORRY: The Cricket is a bike alarm, but it doesn't make a sound. Instead it makes your phone vibrate and sound an alarm if the bike or motorbike is moved. It uses Bluetooth and has a range of about 50 metres. If the bike is stolen an alert pops up on the phone of any other Cricket user who comes within range. The device is about the size of a bottle cap and can be fitted under the seat. That's handy for when you want to grab an ice cream or just sit on a bench and look at the view but don't want to actually lock up the bike.
HOME ON THE UTE: The Taxa FireFly is a miniature camper designed to fit in the back of a ute or on a trailer. It weighs 272 Kg and comes with lander legs so it can stand alone. It has windows on 4 sides and a rear door, with a bed down the middle. At least it's functional, though compact.
Miraz Jordan, knowit.co.nz