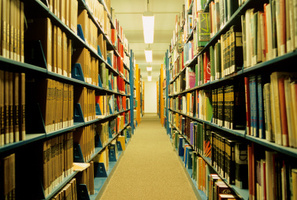 SHELVING THE BOOKS: Quick, what are libraries full of? If you answered 'books' you might need to think again. The BiblioTech countywide library system in Bexar County in the US is designed for the digital age, so paper books won't fill the shelves. Instead residents will be able to check out ereaders and download ebooks and other digitised information. The library will also have staff available to help library users with homework or other research. The times are definitely changing.
LIGHT UP THE WORLD: The Luci collapsible solar lantern sheds a diffused light so it benefits several people at once. It charges in sunlight, on cloudy days or even from an incandescent light. The waterproof light has a rechargeable lithium-ion battery, 10 white LEDs and weighs only around 100 grams. 6 hours of charging yields 6 to 12 hours of light. The lantern's intended for the developing world where many people have no access to power or can't afford it, but would be a handy item in any emergency kit.
BOLIVIAN BATTERIES: Those lithium-ion batteries we're so fond of? Where does all the lithium come from? It turns out Bolivia has around half the world's supply — enough to make 4.8 billion car batteries. That's why Bolivia has just opened its first lithium processing plant. They plan to process the metal into batteries within Bolivia too, to maximise the economic benefit. And the world's best quality lithium deposits? They're in neighbouring Chile, while Argentina also produces significant amounts. So: one car battery per person on the planet would just about clean out the world's lithium reserves … That's worth thinking on.
GUIDED PICTURES: Celestron are known for their telescopes and other astronomy products. Their new Sky-Watcher Virtuoso Versatile Mount is a mount that can handle either a 90mm optical tube for observation or a DSLR, camcorder, or cellphone for panoramic photos or smooth panning video. The dual axis tracking mount offers controls for smooth panning, precision alignment and automatic shutter release for some cameras. No more shakycam smartphone videos?
STROKE HELMET: For around 90 days after someone has a stroke they're at more risk of another stroke. If these secondary strokes are detected quickly medical intervention can make a big difference. But the EEG monitoring required is awkward and often impossible. The Neurokeeper device broadly resembles a bike helmet and can be worn even while asleep to monitor brain waves. If it identifies discrepancies that could suggest a secondary stroke it alerts carers. The low cost and highly portable device is currently being tested. It sounds like a simple way to make an important difference.