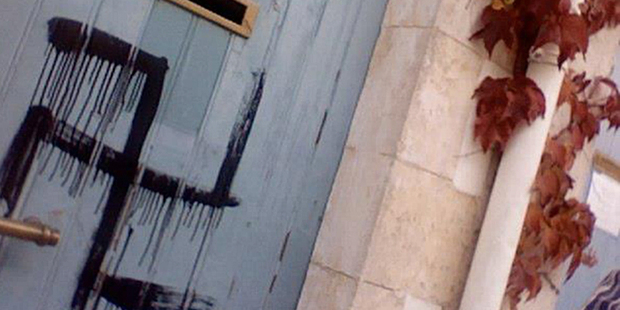 A New Zealand man and his wife are fleeing a French island after a mob accused them of mutilating hundreds of cats or selling them for experiments.
Blair McEwen, from Wellington, and his wife, Katia Vidouta, a French doctor, say they and their three children are being forced out by a mediaeval-style campaign of superstition and tribalism.
The bizarre tale, which locals say involves up to 200 cats, has played out on the Ile de Re - a beautiful 30km-long island in the Atlantic.
"We are definitely going to move on. You can't operate in such a situation, in such a village, with the craziness of all the people," Dr Vidouta told the Weekend Herald.
A swastika was painted on the door of her medical practice, her husband was insulted and assaulted in the street and their children were beaten up by other kids, which meant they had to be taken out of school and taught by correspondence, she said.
The family moved to the village of La Flotte-en-Re in July 2009, thinking they had embarked on a dream life. But in September last year, things started to turn strange and then ugly.
Rumours started to fly that cats had been tortured by acid painted on their paws or having nails hammered into their heads, while others had been captured and sold for vivisection in Swiss laboratories. The finger of blame was pointed at the couple.
In December, a mob of about 40 people marched to their house and stood outside for a "minute's silence" to commemorate the cats.
Mr McEwen says he believes this was initiated by a misunderstanding: he had lent a cage to a friend who had a holiday home on the island and wanted to capture feral cats that were killing birds.
A woman whose own cat disappeared approached him in the street and accused him of killing her cat.
"I said, 'No, I've never hurt a cat in my life.' She then hit me in the face and fractured my cheekbone."
Mr McEwen says he complained to police, "but their lack of action made matters a lot worse ... People took matters into their own hands. It was like something out of the Middle Ages."