Find all your favourite bits from today's Bite magazine, online. Follow the hyperlinks in Jo Elwin's editor's letter and lose yourself in bite.co.nz.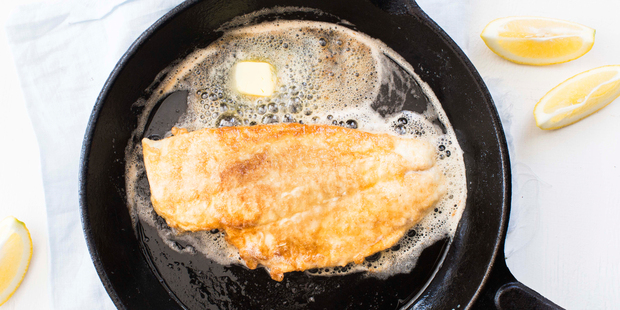 Not a week goes by where I don't eat at least one fish meal - pan-fried with salad, crumbed with chips, stir-fried in to Asian dishes, raw in Japanese dishes, baked, grilled, barbecued, marinated, curried, steamed - fish is so incredibly versatile that I struggle to understand people who tell me they don't cook it "because they ruin it".

I can thank my parents for my fish mastery; Dad's a fisherman and Mum certainly knows how to cook it so we've always eaten it. I still smile when I remember the day my new boyfriend joined my family in cooking homemade battered fish and chips in a pan of hot oil over the open fire at the bach - this fish and chip fiend had never contemplated making it himself. He was floored and is now, 15 years later, the master fish and chip cooker in my home. If you avoid cooking fish, you may like to try our recipes this week; we guarantee success.
And by the way, fish need not be expensive. It's hoki season: this is one of our more sustainable fish choices and you can buy it from around $10 to $18/kg at the supermarket. It can also be cheaper to buy fish whole and fillet them yourself using our step-by-step guide.
Try these delicious fish recipes:
• West Coast whitebait
• Reader recipe: Julie Lockett's fish pie
• Classic fish tacos
• Chocolate fish
• Panfried sole with wet polenta garlic chilli and basil
• Goan fish curry
• Miso glazed fish
• Fish stew
• Panfried fish
• Step-by-step instructions on how to fillet a fish
For more food visit bite.co.nz.