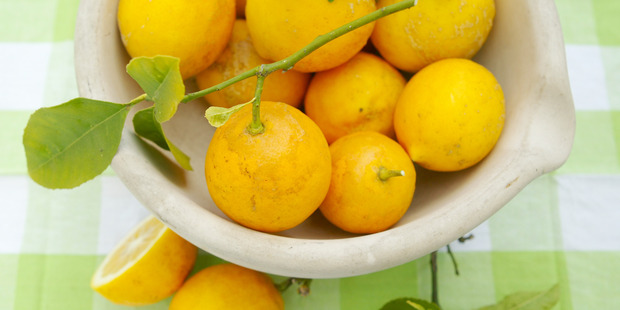 Adapted from Alison Holst's recipe. Take care to not over-stir the mixture. Makes 12 regular-size muffins.
• 2 cups flour
• 2 tsp baking powder
• ¾ cup sugar
• 75g butter
• 2 level tsp poppy seeds (optional)
• 1 cup milk
• 1 egg
• grated rind of 1 large or 2 small lemons
Lemon Glaze
• ¼ cup lemon juice
• ¼ cup sugar


1. Heat oven to 200C (190C fan bake).
2. Line the muffin tin with muffin cases.
3. Sieve flour, baking powder and mix with sugar in a bowl.
4. Melt butter in a large bowl, add milk, egg and lemon rind. Combine the mixture well.
5. Add the dry ingredients to the liquid and fold gently to combine with a spoon or spatula. Stop as soon as the dry ingredients have been lightly dampened but not thoroughly mixed.
6. Divide mixture evenly between the muffin tins.
7. Bake for 10-12 minutes until golden brown.
8. While muffins bake, stir together the lemon juice and sugar without dissolving the sugar. Brush over the hot muffins as soon as they are removed from the baking pans.