Herald Rating:
4/5
Address:
23 Edwin St, Mt Eden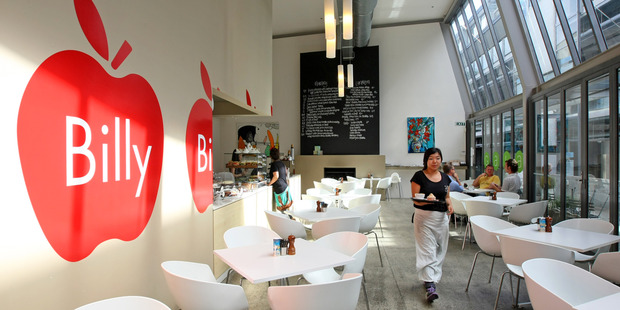 We came here because it was handy to my friend's workplace and a good excuse to have a mid-week catch-up.
Parking was a bit tight as it is set in very much a workplace zone but we were lucky to find a spot on the road nearby. I imagine weekend parking would be easier.
We walked in and immediately thought it was a light and spacious cafe and the modern artwork on the walls complemented the concrete minimalism.
The most unusual thing on the menu was "my mother-in-law's North Indian eggs" ($15), although we were intrigued by the J.Friend and Co. organic artisan honey plate of beechwood honeydew, pohutukawa and honeycomb ($12).
We ordered the mother-in-law eggs, which proved to be eggs fried in a spice mix, served with fresh coriander and tomato on grilled bread. The spices gave it a fresh and delicious taste. Helen opted for an omelette with tomato, basil, cos and pecorino ($16.50) - again lightly and perfectly cooked and suitable for a healthy brunch.
The service was fine.
The coffee was very good, as was the tea - a tea bag but fresh-tasting.
We recommend if you come here make sure you don't walk right past - Gala is set back from the road in a courtyard.
Overall we thought it was a lovely place to meet, with many natural food options in a somewhat unexpected location.