Address:
133 Franklin Rd, Freemans Bay
Phone:
(09) 378 9104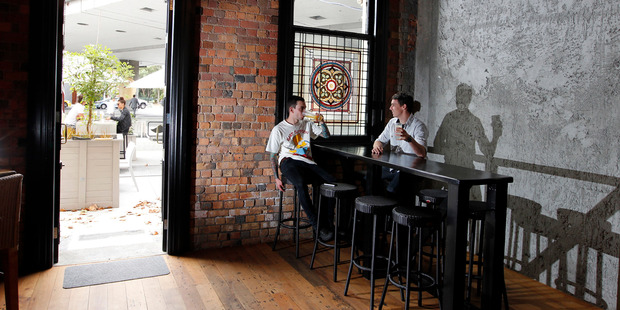 It's been a tough life for the poor old Birdcage.
Overbuilt and down-at-heel, the old lady of Auckland's hospitality has seen plenty of change in her 127-year lifetime and suffered the indignity of being shoved out of the way during a revamp of the motorway system.
It's open for business again now and there's no sign of any lasting damage. The refit is excellent, retaining the character of the place and adding a chilled-out vibe that makes it the ideal spot for after-work drinks, and more.
There is plenty of exposed brick and timber and some lovely stained-glass touches around the windows and doors, making you feel like you are in a genuinely historic bar.
The drinks selection is fine, with a good range of top-shelf offerings and a reasonable beer selection. The wine list is a little cracker, though, with some nicely thought-out local listings and a few well-appointed overseas visitors as well.
The food is good too, with a full restaurant taking up most of the floor space.
The service was a little up and down when I visited, though. Certainly, the staff were pleasant, all smiles and peppy enthusiasm, but as the crowd thickened the levels of service fell away a little, with staffers becoming flustered and quite abrupt in their demeanour.
But that's a small quibble in the great scheme of things. This fine old lady has been lovingly restored and it's great to see the doors open again and the addition of a new chapter in what was often a chequered history.
The outdoor area is a lovely spot to sit in and slough off the stresses of the day over a few choice drinks and toothsome nibbles. It's nice to be able to welcome her back.

Scores
Service: 3
Menu: 4
Drink: 4
Atmosphere: 4
Overall: 4