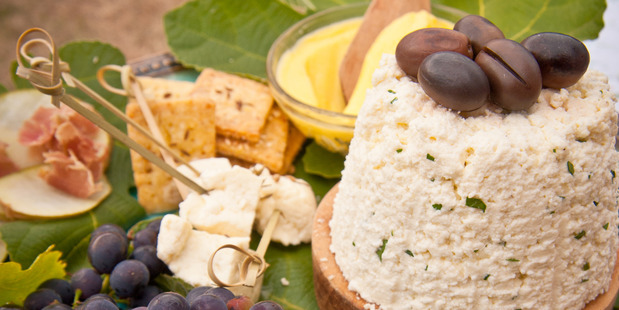 Feta is pretty easy to make yourself but it is even easier to buy some ready made and give it your own personal touch.
Ingredients
• Feta
• 11g salt
• Coriander seeds
• Thyme
• Bay leaf
• Chilli flakes (optional)

1. Dissolve the salt in 800ml warm water and let it cool completely.
2. Slice your feta into cubes.
3. Fill a clean, sterilised jar with the feta cubes.
4. Put a handful of coriander seeds in a pestle and mortar and bash just to crack open and pour over feta.
5. Pop in a bay leaf or two and sprinkle over chopped (or dried) thyme and a teaspoon or two of chilli flakes (if using).
6. Pour in the cooled salt water solution to cover the feta.
7. Let sit for at least 4 days before eating, preferably with home-made crackers!