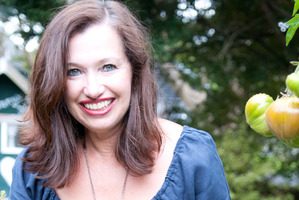 Elizabeth Lind is the founder of Parnell's La Cigale French bistro and market. She is the author the La Cigale cookbook.
To me, summer holiday food means ...
The pleasure of picking, preparing and eating produce from my garden. It also means having time to cook all the things I didn't get to during the year - it's my relaxation.
My favourite summer drink is a Kir Royale - a dash of Creme de Cassis (blackcurrant liqueur) topped up with French bubbles. It's a great aperitif.
In my camping/boating/picnic chilli bin/storage box you'll always find ...
Something very old fashioned and often difficult to find - a tin of Salisbury's lamb tongues, a jar of Listers' maharajah chutney and a bottle of cold Cote du Rhone rose which are great for a lunchtime picnic.
To make a fantastic sandwich, use a good quality sourdough bread - spread the chutney on the bread, add several slices of tongue and top with sliced tomato and fresh rocket.
My best meal/dish this year was ...
In Sydney at Matt Moran's restaurant Chiswick where we celebrated our daughter Frances' 21st birthday. After sharing a selection of small plates, we then shared wood-roasted shoulder of lamb from the Moran family farm, roasted chicken with bread sauce and a whole John Dory. All were delicious.
The favourite food books I read this year were ...
I always consult Elizabeth David's French Provincial Cooking and Rick Stein's Seafood and my new favourite is Jerusalem by Yotem Ottolenghi and Sam Tamimi.
Next year I'll be travelling to France with my husband Mike for inspiration for our La Cigale French Market and Bistro, and maybe ideas for another book. After time in Paris we're exploring the Basque country.
Green vegetable salad from La Cigale
Every time I make this it's different, depending on what's available in the market. Think green, with perhaps white and red for a splash of colour, but choose at least five or six different vegetables, some raw. It will also depend whether it's a meal in itself or a side dish. Extras include crumbled fresh goat's cheese, shaved parmesan, and pieces of cooked chicken.
Essential ingredients
1-2 cloves garlic, crushed
Parisian vinaigrette
Cooked orzo
Finely chopped fresh herbs - parsley, basil, mint, chervil
Toasted sliced almonds
Microgreens
Vegetables
Choose 5 or 6 - round green beans blanched in 1 cm lengths, fresh or frozen peas, broad beans blanched and peeled, thinly sliced radishes, blanched cauliflower or broccoli florets, sugarsnap peas very quickly blanched, finely sliced fennel bulb, blanched asparagus, cherry tomatoes, finely sliced or diced red onion, sliced spring onions, baby spinach leaves
Method
Blanch and refresh all the vegetables that need a little cooking. Dry on paper towels.
For the vinaigrette, shake together 100ml extra virgin olive oil, 30ml white wine vinegar, 1 generous teaspoon Dijon mustard, and salt and pepper. Mix the crushed garlic into the vinaigrette.
Assemble the salad mixing orzo, herbs, vegetables and vinaigrette in a large bowl. Lastly, mix the almonds through. Serve on a plate or in a bowl garnished with the microgreens.