Some great value Australian winter reds from a family-owned producer with six generations of winemaking experience.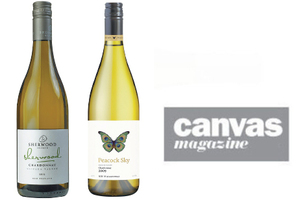 There are many chardonnay aficionados out there looking for something they may not have come across before. Try out these beauties and be rewarded.
Equinox Waipara Hill Chardonnay - 2013
From the home vineyard in the Waipara Valley, a wine designed for cellaring for a decade, but already drinking beautifully. A lovely pale yellow colour with aromas of lemon curd and hazelnuts. You can taste the white peach, nougat and citrus along with a
lingering mealy, buttery finish. This wine is nicely weighted, smooth and has a tight finish thanks to a lively fresh acidity. Perfect with loin of pork.
$35
Sherwood Estate Signature Family Chardonnay - 2012
Another fine example of a great wine from Waipara, North Canterbury, produced from selected parcels of fruit grown on Sherwoods' 12ha acres Stirling and 12ha Glasnevin vineyards. It is a fine combination, delivering a chardonnay with all the swagger of something special and all the humility and charm of a genuine class act. All the stone fruit you could hope for with just the right touch of oak this is rich, full and satisfying. Try with creamy pasta dishes.
$25
Peacock Sky Chardonnay - 2013
From the southern end of Waiheke Island, with extensive views and wild peacocks in the vineyard, 100 per cent island fruit and ever so slightly lightly oaked, this is a rich chardonnay with a creamy, soft texture. It has personality and panache - stone fruit, honeyed butter, hazelnut and caramelised pear. Try with chicken or anything from the sea.
$39 at cellar door
Available at heraldwine.co.nz for a limited time, courtesy of Glengarry and GrabOne Bottle.