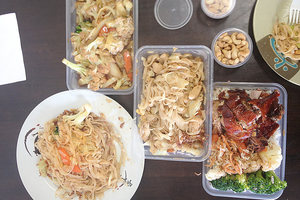 Last month Central Auckland's dirtiest eating establishments were named.
Food grades in the former Auckland City region show 10 restaurants and cafes have received E grades, with 29 given a D grade.
The New Zealand Herald online asked readers if they were influenced by the food grading system. Nearly 13,500 readers responded and just over half said they used the rating to make a call about whether to dine there. Or not.
But to the every day diner, how do these places really stack up?
A few brave members of the online team have decided to put their bellies on the line and review all 29 of the D listers, revealing one a day for the month of September. D grade eateries are reviewed twice a year, according to Auckland City Council.
While they are subject to change, our list is correct as of the last week of August, 2013. If the grade is changed at the time of publication this will be made clear in the review.
So join us on our journey eating through the D list. Check in at lunch each day, read our review, and let us know in the poll if you have - or would - eat at the outlet.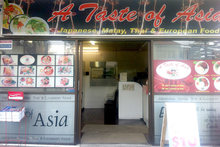 A Taste of Asia, 127 West End Rd, Westmere
We ordered: The roast duck on rice ($10.80) the chicken pad Thai ($12.80) and some vegetables ($8.80). We liked the flavour of the dishes but they lacked a good mix of ingredients. The pad Thai was mostly noodles, with the addition of some cashew nuts for $3, and the veggie plate was dominated by cauliflower. We opted to eat in at one of the tables, but our food came out in plastic containers with a fork each. We asked for a plate to dish up our Asian fare.
The vibe was: Lacking, which is a shame considering the prime position on a cool little corner.
The décor looked: Fine, but nothing special. But a trip to the loo exposed so far more unsettling decor choices.
The service was: Pretty terrible. We showed up a couple of times to closed doors (despite claiming to be open for lunch) and when we finally got in for a feed we felt unwelcome. Our first dish took about 20 minutes to get to the table and the others arrived ten minutes after that. We had to ask for all the standard bits of bobs - plates and cutlery.
We left feeling: Like we had tasted some good flavours, but could probably replicate them at home.
We could see their D grade: Wasn't on display. When we asked they told us they were an A rating and it was arriving in the mail "next week".
The most D-grade thing about it: We asked to use the bathroom during our lunch and had to go out the back, dodging all sorts of questionable kitchen carnage to use a pretty gross old loo. This teamed with the not great in house service.
- www.nzherald.co.nz