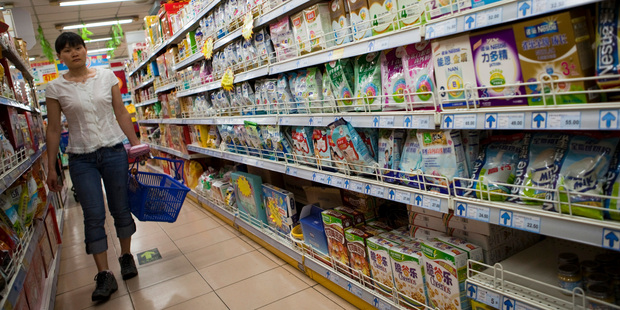 Kiwi exporters are continuing to lose millions of dollars in Chinese sales as a result of Fonterra's botulism fiasco, says Auckland Chamber of Commerce chief executive Michael Barnett.
A delegation of baby milk exporters led by Barnett, who chairs the New Zealand Infant Formula Exporters Association, will travel to China at the end of this month and meet with Chinese officials, distributors and retailers in Shanghai and Beijing with the aim of "rebuilding trust".
Barnett said exporters were the collateral damage of the debacle and the result for many was that their businesses in China had "ceased".
"I am aware of businesses that are losing millions of dollars each month, so we urgently need to see a change in trust and confidence for the New Zealand brand," he said.
"Our people on the ground in China report that European brands now see an opportunity to challenge New Zealand's premium position as suppliers and are incentivising Chinese buyers to change."
The association represents around 15 local baby milk exporters, none of whom used the 38 tonnes of Fonterra whey protein that was initially suspected of being contaminated with clostridium botulinum, a bacterium that can cause botulism.
Further testing revealed the whey protein had actually been contaminated with clostridium sporogenes, which does not present a food safety risk.
Chinese consumers are, however, highly sensitive to food safety scares and the initial news of the Fonterra contamination was a major news event across China.
At least six Chinese babies died and thousands more became sick in 2008 after dairy products were tainted with melamine, a toxic industrial chemical.