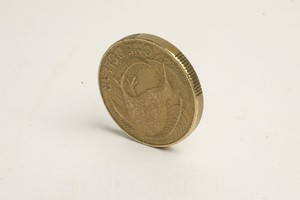 The New Zealand dollar, which has been mostly range-bound this week, ended little changed from its opening level.
The currency was largely unscathed this week by the magnitude 7.1 earthquake in Canterbury on Saturday and attention is turning to next week's Reserve Bank of New Zealand (RBNZ) Monetary Policy Statement.
"Uncertain economic conditions, along with the potential impact on confidence from the South Canterbury Finance failure and the Canterbury earthquakes, mean that the RBNZ is likely to take a breather in the tightening cycle next week," Westpac said in a preview.
"However, the RBNZ will still be projecting a much higher peak in the official cash rate than what the market is currently pricing," Westpac said. The official cash rate is currently 3 per cent.
Mike Symonds, head of foreign exchange at BNZ, said a major theme of the day was strength in the US dollar.
Asian stocks rose to a four-month high today after an upward revision to Japan's second quarter gross domestic product data and after China reported stronger-than-expected import growth in August, indicating strength in domestic demand.
US equity markets also rebounded overnight on lower than expected initial jobless claims and smaller than expected trade balance.
The NZ dollar was at US72.46c at 5pm, down slightly from US72.57c at 8am and up from US72.19c at 5pm yesterday. Mr Symonds said the NZ dollar was drifting near US72.30c going into the close, having been around US72.60c earlier in the session.
He said there was only second-tier data in the United States tonight.
"It looks like we are going to see the same sort of themes play out with the kiwi and aussie still range bound," he said.
The NZ dollar rose to A78.58c at 5pm from A78.35c at 5pm yesterday.
It was at 60.86 yen at 5pm, compared to 60.44 at the same time yesterday.
It rose against the euro to be 0.5714 euro at 5pm from 0.5686 yesterday.
The trade weighted index was at 67.41 from 67.10 yesterday.
- NZPA