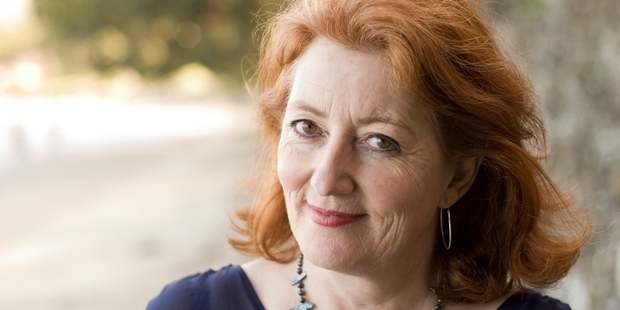 A custom-made Trelise Cooper dress worn by Maggie Barry on her gardening show and a jacket matching Helen Clark's are among used clothing the politician will donate to a new up-market charity op shop.
Ms Barry is the first MP to respond to the Women's Refuge call for designer clothing for its new high-end op shop, Yellow Belle, which will officially open in Takapuna this week.
Among items Ms Barry will take to the store today are a number of outfits worn during her broadcasting career, including a green slip dress designed by Kiwi designer Trelise Cooper for her coverage of an Ellerslie Flower Show.
"As a result of what I believe is the high humidity in Auckland, some of my things have shrunk in the closet and are not quite the fit they ought to be," she said.
She will also donate clothing by Canadian designer Joseph Ribkoff, Andrea Moore, Liz Mitchell and Jane Daniels - whose jacket Ms Barry once wore to an event only to find the Prime Minister wearing an identical one.
"There's another jacket I had and Helen Clark had one exactly the same and we wore it to the same function and I never wore it again. It's pretty embarrassing when you are turning up in the same garment ... but it is a beautiful green colour with beading on it."
Despite already operating as a trial, the store is due to be officially launched on Wednesday. Spokeswoman Kiri Hannifin said it would provide a much-needed revenue stream for the New Zealand charity, which protects women and children from domestic violence.
"We wanted to make it a special experience for people who want to come and get high-end clothing at recycled prices," she said. "Fundraising is such a huge effort that can detract from our other work so this will provide a margin that can go straight back into our services."
For tickets to the limited-number Yellow Belle launch at Takapuna Boating Club on Wednesday, email info@refuge.org.nz.