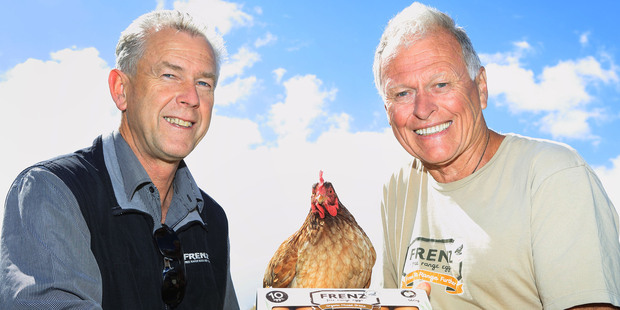 One of the pioneers of free range egg farming in New Zealand says the industry's growth depends on expanding sales in lucrative export markets such as the United States and China.
"I really passionately believe New Zealand has a great future in the world's food basket if we stick with these particular areas, where we're different and better than the rest," said Graeme Carrie, who founded the free range egg firm FRENZ with close friend Rob Darby in the 1980s.
"Having looked around the world a couple of times I can see that New Zealand has a huge future in those markets."
FRENZ has exported more than 20 million eggs over the past 25 years and has been been selling its products in California since 1991.
Carrie said the company was the only New Zealand business exporting eggs to the US, where actors Roger Moore and Arnold Schwarzenegger, and the chef at the Beverly Hills Hotel, had been among high-profile customers.
"Americans are some of the biggest egg eaters in the world and they've got a very good opinion of New Zealand as a food source - they know that we farm outdoors and that's our strength."
Half a dozen FRENZ eggs sold for US$5 to US$6 ($6 to $7) in California, he said.
Carrie, who had a business selling wetsuits to the US Navy before he entered the egg trade, said FRENZ began exporting to Hong Kong about 12 years ago and the firm's products were now going to mainland China.
"Eggs are very good protein and the Chinese are looking for good, safe protein with the melamine scare with the milk and all that stuff," he said.
FRENZ could not export directly into mainland China, with product having to travel via Hong Kong due to the lack of a "formal regulated link" on egg exports between the Chinese and New Zealand agricultural ministries.
Carrie, who recently sold his share of the business and left it in Darby's hands, said sales of free range eggs continued to grow in New Zealand and now accounted for more than 20 per cent of egg sales in supermarkets.