P.K. Stowers stays at a 700-year-old Spanish castle.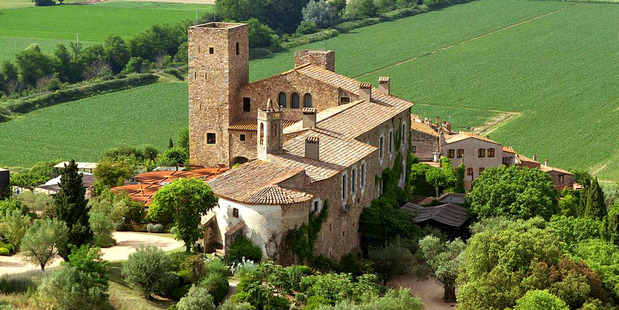 A taxi from the airport costs: Girona Airport is 30 minutes away, but this was a walking holiday for me.
Check-in experience? I'd just finished a 25km hike across the nearby hills and they didn't flinch when I arrived sweaty and muddy. Seems they cater to the market. No problems. English spoken.
Room: The hotel has various sizes, but I was lucky enough to get one of eight large rooms in the original, main building.
Price: For a night in peak season, it is $490, but there are smaller, less expensive rooms available.
Who owns it? Wealthy Dutch couple Albert and Margo Diks bought the 700-year-old castle in 1999 when it was in a bad state of repair and restored it completely, opening the 38-room hotel in 2001.
What's so good about this place? Great hill-top views, free Wi-Fi, fine restaurant and Europe's largest scale model of the Battle of Waterloo.
It contains more than 2000 hand-painted pieces and took Albert more than 20 years to put together.
And the bad? No tea/coffee facilities in the room and when I used the shower it was like wrestling with a water blaster. There was a wacky showerhead setting I missed the first time and easily fixed. Other than that, awesome.
What's in the neighbourhood? There are a whole bunch of nearby villages, the closest being La Bisbal - well known for its antique and ceramics markets. There are also walking and cycling routes and a number of golf courses.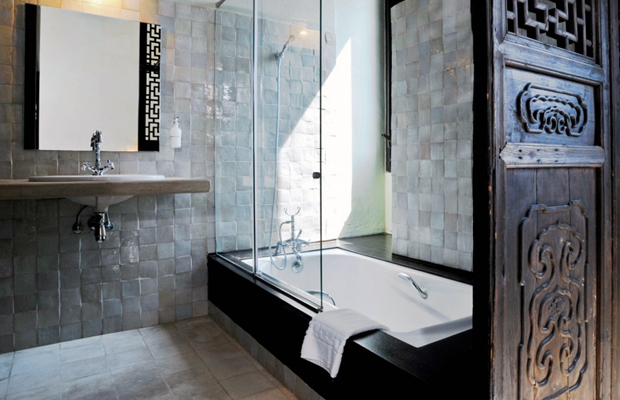 A good bathroom makes castle living that much more luxurious.
Toiletries: The usual, including toothbrushes. Couldn't find a facecloth though.
Food and drink: The hotel includes Restaurant Drac - I went there for two breakfasts and two dinners and it was superb every time. There are two nice bars as well including one in the wine cellar and one on the patio. Also a minibar in the room.
The bed: It's a castle - it was king size. Feather duvet. Nice firm pillows. Heaven to a weary walker.
A room with a view: Castell D'emporda is on a hilltop and my room faced east - looking across countryside. I got up at dawn to take stunning photos of the sunrise.
Bathroom: With bath, shower, toilet basin. Bath had those little water jet thingys.
Noise: Thick stone walls. Very quiet.
Value for money: Pricey, but it was a great experience and I'm glad I did it. There are less expensive, smaller rooms that start at $275 (peak season).
Exercise facilities: No gym that I saw, but there is a great pool, right below the castle's tower. I asked staff if anyone had tried to jump from the tower into pool. They wouldn't say, but I certainly have my strong suspicions.
Perfect for: Weddings. People who enjoy fine dining. Amateur historians. Hikers. Me.
Would I return? I wish I was there right now.
Castell d'Emporda is at s/n, 17115 La Bisbal, Girona, Spain. Phone: +34 972 64 62 54.
The writer travelled courtesy of Adventure World.