Jenna Hand sees the best of Vienna on the cheap.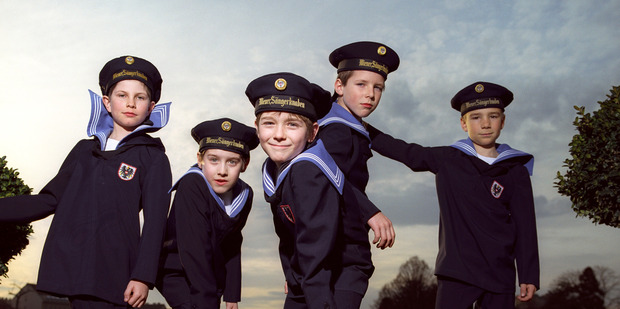 Some Viennese love the opera so much, they bequeath their subscriptions to their grandchildren. In a place where high culture is a way of life, relinquishing prime seats at the Staatsoper is virtually unthinkable. Ballet, theatre and visual arts are just as revered. But Vienna is not ranked among the world's most livable cities for nothing. All that sophistication is far more accessible - and affordable - than you may think.
Opera and ballet
The Staatsoper hosts an incredible 300 ballets and operas each year from September to June, most of which sell out in advance. But 567 standing-room tickets go on sale shortly before each performance and, at less than the cost of a cream-topped coffee, they're the best value entertainment in town - €2-€4 ($3.15-$6.30).
The standing-room ticket office opens 80 minutes before each performance (a queue forms earlier).
Museums
Vienna has excellent museums and some offer reduced-price entry on certain days.
The fabulous design showcase that is the Austrian Museum of Applied Arts has free admission on Tuesdays from 6pm to 10pm. Haus der Musik, with its interactive exhibits and giant musical instruments, offers night tickets from 8pm for €5.50, half the regular price, and the two hours you have to look around are about enough. Kunst Haus Wien, a museum of the creations of architect Friedensreich Hundertwasser, has €5 entry on Mondays. And the Bank Austria Kunstforum of modern classics offers two tickets for the price of one (€9) between 6pm and its 7pm closing, from Monday to Thursday.
Mass and the Vienna Boys' Choir
One of the four Vienna Boys' Choirs sings every Sunday at 9.15am between September 15 and June 30, and on December 25. You can buy tickets in advance for €5-€29 from the Hofburg Chapel office or website, or try for a free standing-room ticket on the day. Tickets are available from 8.30am but a line begins earlier.
The sailor-suited youngsters descend for photos at the end. Other churches with particularly musical Sunday services are St Stephan's Cathedral (10.15am), the Jesuit Church (10.30am) and the Augustinian Church (11am).
Coffee houses
Many coffee houses provide music to muse by. The genial pianist at Central plays daily from 5pm-10pm and nearby Cafe Braunerhof has musical afternoons on weekends and public holidays.
The modernist Pruckel has a pianist on Monday, Wednesday and Friday evenings and Konzert Schwarzenberg has a piano and violin duo on Thursday, Friday, Saturday and Sunday nights.
Balls
The winter ball season is a highlight of the social calendar and the decadent Opera Ball is the most exclusive of the lot.
Debutantes aged 17 to 24 must pass an audition, have a sufficiently impressive CV and pay €100 for the privilege of making a regal entry into society (never mind the cost of the mandatory snow-white gown, gloves and shoes). Plebs can watch the dress rehearsal for €15-€40.
Only standing-room tickets remain for next year's dress rehearsal on February 6.
CHECKLIST
Getting there: All of Emirates' three daily flights from New Zealand provide direct connections through Dubai, with daily services to Vienna.
Emirates currently has early-bird fares on sale to Vienna for 2013, from $2590 economy return.
Accommodation: Hotel Vienna combines old-fashioned charm with some decent prices.
Further information: For details see Vienna's festival and events calendar.