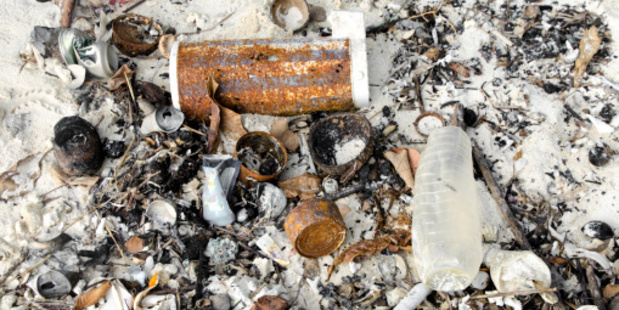 Dumped rubbish is threatening the Hauraki Gulf but "people power" is helping to clean up the mess.
The Watercare Harbour Clean-up Trust employs contractors and operates a purpose-built boat - the Phil Warren II - with a captain and full-time crew.
"But the job is too big for us," points out the Watercare Services operations manager for wastewater, Mark Bourne.
"We depend on volunteers; they are folk who love their harbour and don't want to see it trashed."
The trust co-ordinates voluntary groups, advising on locations to clean up, times, tides and safety.
Contractors take away the bags filled up by volunteers.
The unpaid helpers have donated a staggering 82,000 hours, accounting for much of the 3.3 million litres of litter the trust has picked up since 2002.
"They're just ordinary people - boaties, fishers, surfers and beach walkers.
Volunteers tell me it feels good, because instead of watching ... as beaches fill up with waste they're helping turn things around."
He says much of the waste is small pieces of plastic, which can be deadly to fish and sea birds. Some is dropped from boats but most gets washed down stormwater drains, or is illegally dumped on the foreshore.
Volumes decreased when household wheelie bins replaced open recycling bins but rubbish purposely dropped on the streets, on the foreshore or at sea remains a big problem.
"People must not to allow this stuff to be swept into the storm water drains.
"We need to educate every Aucklander.
"It's great that some volunteers are prepared to pick this stuff up but it would be a thousand times better if the trash didn't get there in the first place."
To inquire about volunteering email harbourcleanup@water.co.nz