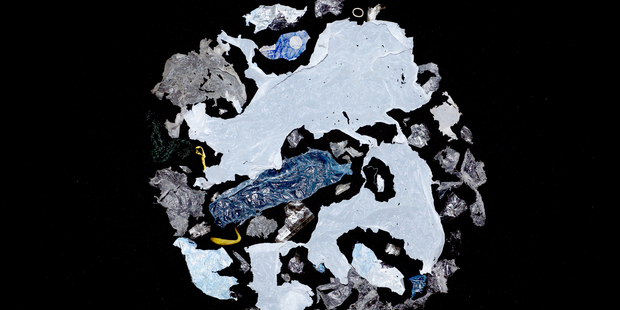 Although I respect her talent as a writer, I was shocked to read columnist Deborah Hill Cone's article this week, in which she complains about a policy of her children's school lunches being free of single-use plastic.
The point of asking parents to provide food without wrappers, is not for them to unwrap the expensive, processed food that they bring home in a disposable plastic bag weekly and send to landfill via their overflowing bin. Really the goal is to provide healthy, fresh food that doesn't need plastic wrapped around it in the first place.
In my day job I get to visit hundreds of schools and actively encourage plastic-free lunches not as a measure to teach kids, but to teach their parents that convenient consumables leave an unwanted legacy to the detriment of future generations.
Parents choose what goes in the lunch and while the most stubborn ones may not listen to me, if kids continually pester mum and dad because they are embarrassed to finish lunch with a fistful of worthless plastic, then even the most stoic consumers are likely to relent.
Through a targeted approach, the younger generation and their increasingly loud voice become the secret weapons in reducing household waste.
Claiming that a plastic bag is a better choice than a paper one because the latter would release methane in a landfill is putting incredibly misguided advice into the public.
Let's be very clear when people are making the choice: Firstly, comparing two types of disposable bags is a joke. Take your own bags, reuse them and stop unnecessarily filling our landfills. Our kids will have to live with that rubbish long after we have gone.
Worse still, those that don't make it to landfill end up in the environment and cause far more destruction. In three years, we've picked up 159,000 food wrappers off the coast. That is just the ones that have made it to shore, not the billions that are still floating around in the ocean. PHD researcher Dan Godoy even found a dead turtle right on the doorstep of Auckland at Motuihe Island with over 250 pieces of thin plastic in its stomach.
Secondly, plastic comes from oil and paper comes from trees. Paper can be recycled, or even better, composted in the backyard, where it will create a carbon sink after being applied to the soil and provide nutrients that can grow plants that sequester carbon.
Some of those plants can give us food too. Food that doesn't need to be wrapped in plastic.
Maybe some parents think unwrapping their kids' muesli bars before putting them in a lunchbox is redundant. Perhaps you should spend an hour or so on Sunday making the week's muesli bars with your kids. They might even find it fun and you will know what is fuelling them to learn is giving them and their environment the best chance to survive.
It is time that the generations who are addicted to convenience, wake up and smell the landfill.