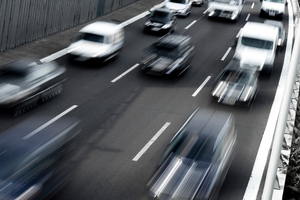 Community/politics: According to the latest annual report by the Ministry for the Environment, New Zealand's green house gas (GHG) emissions look set to rise 50 per cent by 2040.
The report shows that net emissions will reach 90 million tonnes by 2040. This stands in contrast to the Government's aim of a 50 per cent reduction in 1990 levels by 2050, resulting in 29.9 million tonnes of emissions. This would leave ten years to address a staggering 60 million tonne deficit.
The report shows that New Zealand's total green house gas emissions have increased at an average growth rate of around 1 per cent per annum since 1990. The report showed that emissions are predicted to rise until the late 2020s when forests planted in the 1990s are harvested.
The Government has committed to an emissions target of five per cent below 1990 levels by 2020, and will commit to a stronger goal of between 10 and 20 per cent reductions on 1990 levels if an international agreement on emissions reductions is reached.
OECD calls for an end to fossil fuels
OECD Secretary-General Angel Gurría has called for an end to global emissions caused by fossil fuels by 2050 including an end to exploration subsidies for fossil fuel exploration, such as coal and deep sea oil drilling.
The OECD also signalled that a proper price needs to be placed on carbon emissions in order to create correct market signals for the carbon price.
According to a report from the World Wildlife Fund, some $326 million has been spent in New Zealand subsidising fossil fuels between 2008 and 2013, including tax exemption for oil rigs, tax deductions for petroleum mining, subsidised research and development and acquisition of exploration data.
Mr Gurría said the end goal of zero emissions is achievable with a mix of policies that give strong, consistent carbon pricing signals, reform fossil fuel subsidies, and give consistent support for renewable energy.
What the UN says
According to United Nations Secretary-General Ban Ki-moon, the world is at a "tipping point" and needs to re-evaluate how it produces, distributes and uses energy.
Ban was speaking at the launch of the Sustainable Energy for All- Efficiency Hub at the UN City in Copenhagen, a research hub which will use information from governments, banks, civil society, NGOs and the private sector to promote energy efficiency, renewable energy and energy access.
The Hub is a part of the Sustainable Energy for All initiative which aims to achieve universal access to modern energy services, the doubling of energy efficiency and the doubling of the share of renewable energy globally by 2030.
Our place in the world
Our total emissions amount to 0.14 per cent of world emissions.
We have one of the highest rates of emissions per person, ranking fifth highest amongst wealthy countries in 2010.
New Zealand has a voluntary carbon unit, the NZU, which represents one metric tonne of carbon dioxide or the equivalent of any of the other greenhouse gases. It is currently trading at $3.65 per unit compared with Australia where carbon has a price of $24.15AUD. The New Zealand Government has committed to review the Emissions Trading Scheme in 2015.
Last year New Zealand pulled out of the second commitment period of the Kyoto Protocol which sets non-binding targets from 2013 to 2020.
Like what you see? For weekly Element news sign up to our newsletter.
We're also on facebook and Twitter.