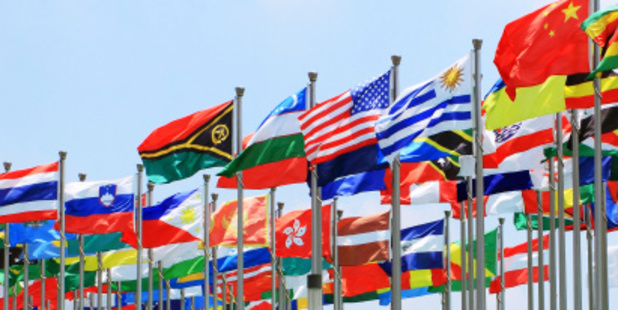 In the first of a series of articles, Sam Judd - our Young New Zealander of the Year and co founder of Sustainable Coastlines - reflects on the challenges and opportunities that the United Nations Environment Program faces with regard to oceans.
I write this from Jamaica, where I was invited to attended the Second Global Conference on Land-Ocean Connections by the United Nations Environment Program.
Participants from over 70 countries came out to the Caribbean with a clear goal towards developing cross-sectoral partnerships that will help to achieve an impact on marine litter, wastewater and nutrient loss - all issues that are very close to our hearts, noses, waterways and coastlines in New Zealand.
I have long held a certain degree of cynicism about the lack of teeth that are wielded by the United Nations (who are often not capable of penalties to states that wield significant powers), but when it comes to dealing with global issues, they are the best mechanism we have got.
They certainly have the ability to bring nations together, attract funding from donor nations and bring other key players (such as The World Bank, The OECD and The Global Environment Facility) to a space where innovative projects can receive financing on a large scale.
The fact that they have identified collaboration as a key strategy also restored much of my faith and having the opportunity to learn from the top scientists in the world (such as those at the Joint Group of Experts on the Scientific Aspects of Marine Pollution) was a unique opportunity and an honour for someone from little old New Zealand.
We are particularly proud of the fact that a suggestion we contributed - focussing on sourced-tools in the proposed Global Partnership on Marine Litter - has been written into the draft framework being developed by the United Nations for this partnership.
So it is without the burden of intellectual property constraints that we intend to share this knowledge with New Zealand communities.
And there are some fantastic success stories from which we can learn from to address our issues, like the dirty waterways in the Chilika Lake in India, which has seen dramatic improvement through a community-based system, the importance of lagoon ecosystems using a Blue Carbon approach in Queensland, Australia, the natural filtration systems that have been developed using landscaping with rain gardens in waterfront areas or the high-tech waste-to-energy systems that are becoming evermore abundant in Europe.
Firstly in a broad sense I will post articles here over the coming weeks that will cover each of the three focus areas of the conference and more comprehensively, through free capacity building programs.
We are starting this month with presenter training in Wellington at the Go Green Expo and Auckland at the Sustainable City Showcase.
Next year during the Winter we will hit all 16 regions of Aotearoa with free training workshops and events that will cover educational program design, event management, fundraising, communication, behavioural evaluation, accounting, strategy and more. Anyone can get involved from high school age upwards by registering here.
All of the results will be fed back into the United Nations Environment Program so as to allow maximum benefit across the globe.