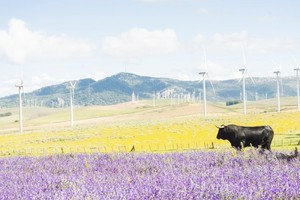 Entertainment: What do the sun, windows, impermeable surfaces and toilets have in common? Tax, my friends, tax. A tax on sunshine? Inconceivable you might say. Au contraire. Or should I say por lo contrario? I'm not sure. Espanol is not my forte. Nevertheless "Spain to tax sunshine!" exclaimed the headline. "Preposterous," I muttered, while conceding that the idea is certainly not unprecedented.
From the 17th to the 19th centuries England, France, and Scotland all had an indirect tax on sunlight. This was achieved by taxing the number of windows in a building. Ostensibly a rort to impose a form of income tax on an unwilling population, the theory was the wealthier you were, the more new-fangled windows you had, and the more you should pay.
Unsurprisingly people were not all that keen on this, so they cannily began installing fewer windows in new buildings, and bricking up existing ones. Proving that no one is as ingenious as the tax collectors though, a tax was then imposed on bricks.
This is not the approach the cash-strapped Spanish government intends to take. They intend to tax the collection of the sun's rays as they are converted into solar electricity. The fine for illegally collecting energy from the sun could be as high as 30 million Euros, the equivalent to $50 million. That's quite the disincentive.
Spain is one of the world's most advanced generators of solar power. As solar panels have become ever cheaper, and the Spanish government subsidies their installation, many people, from large companies to ordinary householders, installed them to harvest the sun's supposedly free energy.
Brilliant, you may well think, unless you own a traditional power station. If you do, you will no doubt be keeping a nervous eye on the sky, in the hope of a little cloud cover that may indicate rain about to fall on the plain. You can then increase your electricity production to fill the gap caused by the inclement weather, generating both power and much-needed profit.
And therein lies the problem. Traditional electricity generation methods need to be constantly on standby for a rainy day, or a windless day should you be using wind turbines. This is obviously very expensive, so by taxing solar generators Spain's "sunshine tax" is essentially the power bill you get when you are not buying any power, but may wish to at some stage in the future.
It is not just the sun that is being taxed. The American state of Maryland insisted its various counties institute a "rain tax". This tax is based on the amount of impervious surface one has, such as concrete driveways, roofs, or asphalt car parking areas. While it may seem a tad extreme, the idea was to encourage people to use more eco-friendly designs to reduce storm water run-off, which was harming local lakes and rivers by flushing toxins into them. Surely this had to be a good thing?
County politicians clearly felt that if they introduced the tax the greater harm would be to their re-election prospects. Obliged by law to act Frederick County complied by simply charging an annual one cent flat fee to all property owners, proving that if there is one thing cleverer than a tax collector, it's a politician.
What next you may well ask? A tax on using the toilet? Well, yes. And this time it's been suggested by some of our own. The Matamata-Piako Council mooted the idea of a tax on toilet flushing. They wanted to charge each non residential property the princely sum of $681.39 per toilet per year in order to help pay for wastewater system upgrades. The idea was subsequently flushed.
There is a cost to everything, especially to schemes designed to improve environmental outcomes. The question is always who pays. The answer is invariably "we do", whether directly through taxes or charges to rectify things, or indirectly through continued degradation of the environment.
Daylight robbery indeed.
Like what you see? For weekly Element news sign up to our newsletter.
We're also on facebook and Twitter.