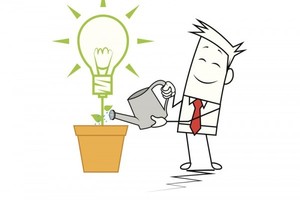 New Zealand businesses spend over $8 billion a year on energy - but the Energy Efficiency and Conservation Authority believes the bill should be 20 per cent lower.
Regardless of the business you're in, good energy management is not just about reducing energy costs and lowering carbon emissions. It's about positioning for success - now and in the future. And with global energy demand predicted to grow by more than a third by 2035, energy availability and cost is becoming an increasingly important consideration for firms everywhere.
In New Zealand firms spend around $8.3 billion each year on energy, including transport fuel costs. At EECA Business we estimate that collectively they could save $1.6 billion of this through energy efficiency. But cost savings are just part of the story.
The myriad of other benefits range from better health and safety outcomes, to greater employee productivity and reduced maintenance costs. Some of the world's most successful firms - the likes of Wal-Mart, Dow Chemical and Virgin Group - have been practicing good energy management for many years.
So how are local firms travelling when it comes to improving their energy use?
An outstanding performer is 2012 EECA Awards Supreme winner, Air New Zealand. Our national carrier has made energy savings worth more than $540 million since 2005 and is avoiding 142,000 tonnes of carbon emissions annually. Clearly it is well on the way to achieving its goal of becoming the world's most sustainable airline by 2020. But how does good energy management benefit business on the ground?
For office building owners and tenants, energy efficiency usually involves tuning heating and cooling systems. This means even temperatures and more comfortable working conditions for employees who can become more engaged and productive.
In trucking fleets, fuel efficiency programmes mean diesel fuel savings of up to 20%. Because average speeds are reduced, drivers have fewer accidents and arrive more relaxed while their firm spends less on maintenance. In places like the UK and Canada, fuel efficiency programmes have been part of business as usual for decades. Over the last year, some New Zealand fleets have climbed aboard EECA's fuel efficiency programme, and are already banking the benefits.
For those in the know, good energy management is a no-brainer but, for the vast majority of businesses, a lack of time, expertise and knowledge mean it gets little consideration.
Here are three steps to better energy management in your business.
1. Get the top brass on board
A chief executive who recognises energy as a strategic issue will foster a culture of good energy management amongst senior leadership, who can then influence attitudes and behaviours across a firm.
2. Appoint an energy champion
Once there is buy-in from management, it is important that an internal 'energy champion' is given the responsibility for leading the charge. An external energy efficiency expert can help them put together an energy management plan, to sit alongside other business plans and processes.
3. Show them the money
To realise the benefits that good energy management brings, you'll need to invest some time and money. A typical return on investment is around three to one (for every dollar spent, three is earned) and for some projects, it can be as much as 30-1. Typical pay-back is around two years but it can be much faster in some cases.
Energy use accounts for around half of business carbon emissions and with consumers increasingly scrutinising environmental performance, good energy management represents a huge opportunity for firms. If you want to find out more about how Air New Zealand and other leading companies are putting energy to work, visit EECA Business online. You'll also find information, resources, and practical advice on how to make the most of the energy you use - eecabusiness.govt.nz.
For weekly Element news sign up for our newsletter here
Ian Niven is the general manager of EECA Business, which helps firms reduce energy costs and improve productivity through better energy management. Much of his career has been spent with listed energy companies in senior corporate and business development roles.