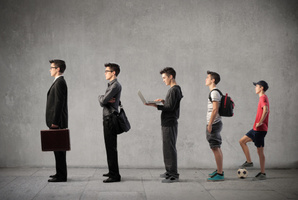 There's an amusing bitter battle going on in Waikanae, an affluent coastal town 60km north of Wellington. It involves two factions, one, "The Friends of The Waikanae River" headed by an 86-year-old, and its rival, led by a 76-year-old dubbed "The Lord of The River", who, despite his relative youth, leads the conservative faction in the row.
And the issue in dispute? Damming the river? Drawing water from it? Discharges into it? Brace yourself. It transpires that the dopey district council has been ripping out long-standing native plants from the river's banks on the absurd grounds that a century ago, those particular species weren't there.
This has the whole-hearted support of the Lord of The River and his followers but brought cries of "eco-terrorism" and "botanical ethnic cleansing" from The Friends of The Waikanae River (I'm not making this up). Unsurprisingly, it's also backed by Te Papa's Curator of Botany, doubtless bearded, who has described The Friends as not true conservationists but gardeners.
Despite a recent public meeting attended by the warring parties, and even representatives of the regional council, no resolution was reached. Such is the depth of anger; the next step will be a full-scale shooting war with much loss of life which won't matter because the protagonists are not making much use of theirs anyway.
That said, if I was to bear arms and join in the bloodbath then it would be alongside The Friends, consistent with my life-long detestation of fanatical conservatism, whether in politics, religion or anything at all.
When some of our more adventurous simian ancestors first dropped from the trees and attempted to stand, you may be assured it would have been to a background gibbering protest from the tree-bound and always-present conservative elements that have dogged human progress ever since.
All human advancement has been marked by conservative resistance. The most stultified period in mankind's history; the thousand-years Dark Ages, was conservative church-prescribed while today ultra-conservative Islam fanaticism costs the world billions annually in holding its evil efforts at bay.
Political conservatism fought democracy, universal suffrage, votes for women, free education, weekend shopping, free trade and, indeed, every progressive step, big and small, towards our present civilisation. Fear of change, it seems, is a common human trait with those of light intellect, but accepted once installed.
For example, Rogernomics' sweeping reforms were opposed by National then advanced further when it took office in 1990. So, too, in Britain with Thatcherism, subsequently progressed by Tony Blair, and likewise in America with Reaganomics, opposed by the Democrats but enhanced by Clinton.
Our public parks and private home gardens are largely devoid of native flora, kowhais and a few others excepted and, instead, filled with more attractive imports from Europe, Central Asia and Africa.
The three New Zealand locales most noted for their arboreal beauty - Cambridge, Christchurch and Queenstown - are all characterised by solely European trees. All of this is heresy to the conservationists. They are unimaginative dullards although in their quest for pointless ecological purity, they hypocritically exclude themselves rather than return to the lands of their forefathers.
We see the same thing with buildings past their usefulness and without any aesthetic merit, but retained by the clamour from the heritage half-wits, simply because they're old.
When a new Wellington motorway was built a few years ago, these lightweights insisted some old ramshackle cottages in its path were shifted, tidied up and preserved. And so they were. Today they're occupied off and on by invading street-dwelling alcoholics and the like. No one else wants them.
Years ago, I fished a southern McKenzie country river each spring, staying in a cottage on a massive sheep station. Part was freehold and part perpetual government leasehold. The owner had planted its gullies and flats with copses of poplars, the region's most characteristic tree, eminently suited for the soil and climate.
One year I arrived to find him distressed. Like the Vandals sweeping in to destroy Rome 1500 years earlier, he had been invaded by similar latter-day bearded savages from the Conservation Department, who set about destroying the poplars on the leasehold land. Their crime; they weren't native.
"A very ugly and degenerate people," wrote the Roman historian Ammianus Marcellinus of the early barbarian invaders, words equally applicable to these Conservation Department dullards. I once tried to talk to Helen Clark into wiping out the department and incorporating its worthwhile elements (there are many) into the Environment Ministry.
So, returning to the Waikanae River, if it was my choice, I'd rip out all the native plants and replace them with aesthetically superior deciduous trees on the same rationale that I don't confine my reading to New Zealand books or refuse to play tennis because the racquets come from Taiwan.