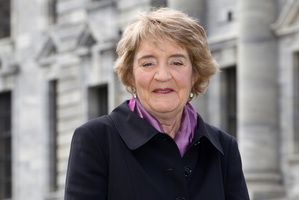 Forest & Bird has backed renewed calls by the Parliamentary Commissioner for the Environment for more use of 1080 poison to protect native species on conservation land.
In an update to her 2011 report recommending aerial drops of the poison kill pests threatening New Zealand's wildlife and forests, Dr Jan Wright said there had been a distinct lack of action from the Department of Conservation.
Dr Wright said DoC used 1080 on only about a sixth of conservation land.
"But 1080 is the only tool that we have that we can use over large areas to control what I think is the evil threesome of possums, rats and stoats," said told Newstalk ZB.
Forest & Bird advocacy manager Kevin Hackwell said Dr Wright's latest report reinforced its view that 1080 remained the most cost-effective way of controlling possums, rats and stoats.
"Pests are decimating our native forests and killing an estimated 25 million birds a year, pushing some of them towards extinction. We need to get on top of the pest situation if we want to reverse the decline of our native wildlife.
Using 1080 to control pests has generated heated opposition.
Mr Hackwell said that was despite research showing it does not build up in the environment and seldom kills non-target species.
"Other methods of pest control, like trapping and ground-based poison operations, are expensive, time-consuming, cover small areas, and often fail to get into the heart of the back country where it's most needed.
"Aerial 1080 drops, at this stage, offer the most cost-effective way to tackle New Zealand's pest problem," Mr Hackwell said.
"DoC should move resources from the less effective ground-based control to the more effective use of aerial 1080. There's no need for any more delay, we should be acting on the commissioner's recommendations now."
DoC spokesman Reuben Williams would not comment on Dr Wrights's assertion that the department had been slow to react but was considering the contents of her updated report.
"The Minister of Conservation has stated that he will work with his department to look at ways to address the recommendation to more operations and less monitoring and research,'' he said.
- APNZ