It was the inspiration for one of Pink Floyd's most famous lines: "Hey, teacher! Leave those kids alone" and key to the writing of The Wall album.
Now 60 years on from Roger Waters' experience of corporal punishment as a pupil at the Cambridgeshire High School for Boys, an exhibition at London's V&A museum has uncovered the cane used by the headmaster to correct his bad behaviour.
It was found in an archive at the school, along with a "punishment book", in which one 1956 entry reads: "Waters: Six of the best. Fighting."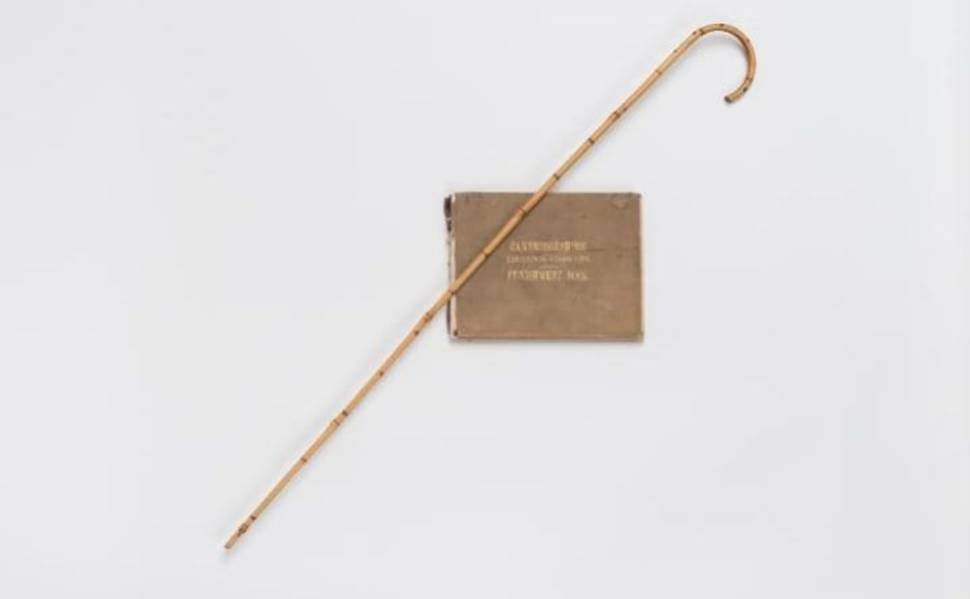 Speaking at an event to promote The Pink Floyd Exhibition: Their Mortal Remains, which opens at the V&A on May 13, Waters said he was looking forward to seeing the show. "I particularly want to see the cane they used to beat me with."
Waters, now 73, attended the school with another band member, the late Syd Barrett, and remembers the cane as being "flimsy".
"AW Eagling, who was the headmaster, didn't really have his heart in corporal punishment and so I was only beaten a couple of times. I got six strokes for fighting - of which I'm inordinately proud," he said.
Visitors to the exhibition will step through a set-built replica of the Bedford van in which the band toured in their early days and be able to see original artwork, musical instruments and stage props.
Waters was joined at the launch by bandmate Nick Mason. Asked why now was the right time for a Pink Floyd retrospective, Mason replied: "Because we're all beginning to feel our age and may not be around for much longer."
The pair said they would like to reunite for one last gig to headline Glastonbury, but it was unlikely guitarist David Gilmour would agree.
"I've never played Glastonbury. It would be fun to do it," Mason said, while Waters, who has played at Glastonbury as a solo artist, said: "Yeah, I would do it again." He added: "The last I heard, David had retired," to which Mason added: "I heard he retired, then he seemed to unretire."
Gilmour said in 2015: "I just don't want to do it with the remains of those guys any more. Roger and I have outgrown each other."