She pulled out all the stops to attend the GQ Men Of The Year Awards 2016 at London's Tate Modern on Tuesday night.
But modern day feminist Amy Schumer made the perfect funny speech when she received the Woman Of The Year accolade at the star-studded event.
The 35-year-old took to the stage in her beautiful black one-shoulder dress and joked: "Finally we are celebrating men."
She added: "I thought I was Model Of The Year so my speech doesn't make sense.
"This is my second awards show in London. The first time a video went viral of me at the Glamour Awards saying I'm 160 pounds and I can still catch a d***.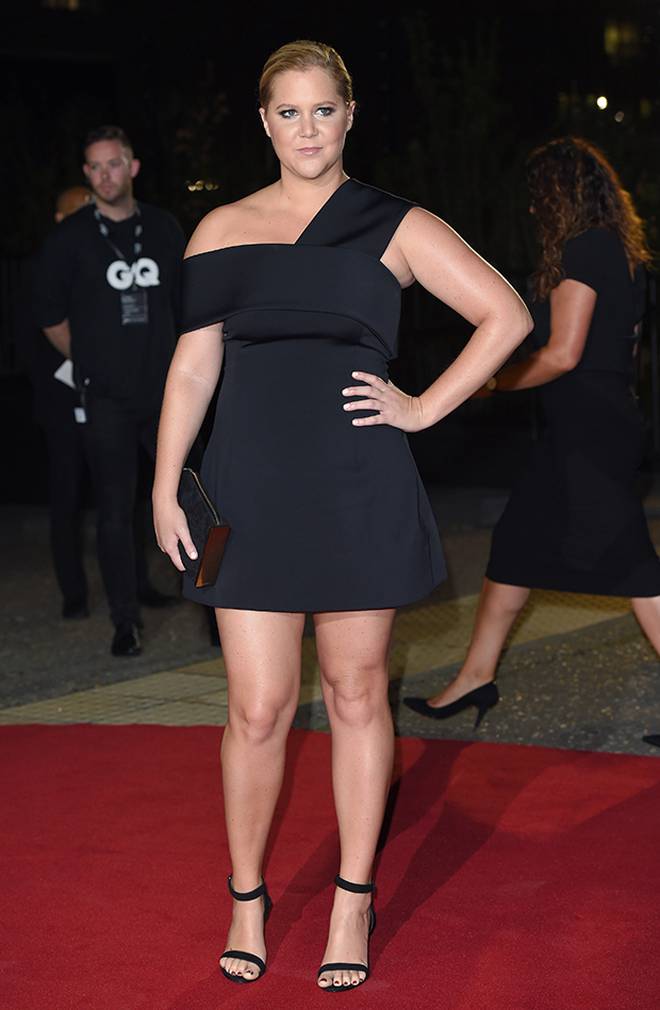 "This time I'll just say thank you. Next year won't be so good for me. I'll be outside begging to come in. It's so different here. You say the C-word like it's no big deal, I love it."
Amy looked the picture of elegance in her above the knee number, which was given a fashionable twist thanks to its one-shoulder neckline.
She completed her attire with a simple black clutch bag and a pair of classic black heels.
The American comedienne wore her blonde locks pulled back in a bun and opted for a nude lip and heavy black kohl lining her eyes.
Amy was accompanied by her boyfriend Ben Hanisch at the event, and the pair looked loved-up as they posed together.
The star recently spilled some candid details about her romance with the 29-year-old furniture designer, with whom she went public in January.
The Trainwreck star joked she was "the laziest" person in bed during an interview on the Stern Show.
"When it comes to sex, I lay there like I'm going to get a CAT scan so I'm not pleasing anyone," Schumer joked.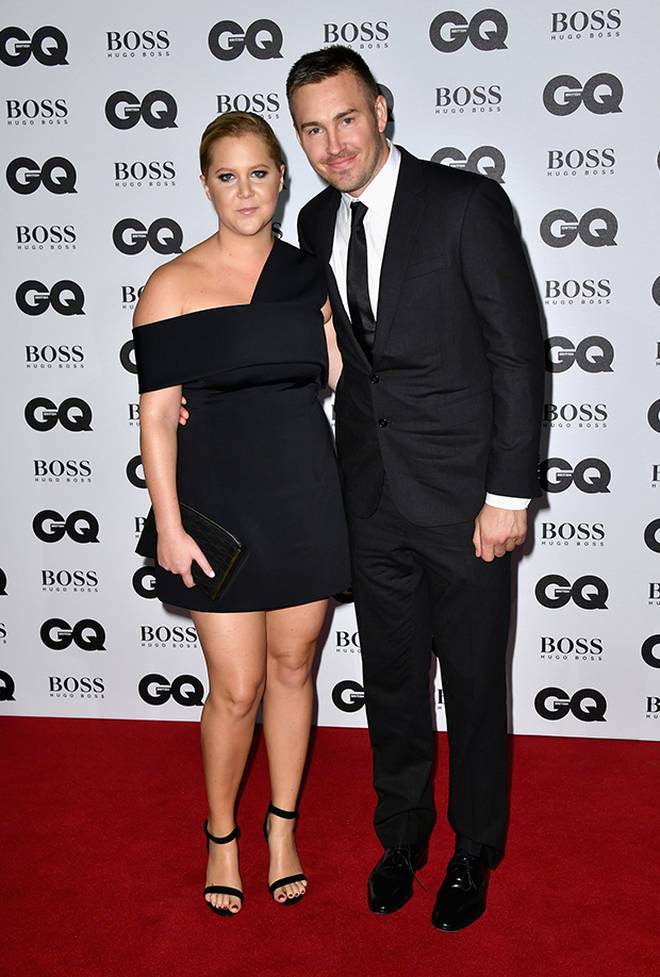 The Golden Globe nominee and The Last Workshop owner have decided to delay all discussion of having children for two years.
"It's just, like, then you have to take care of them, the kids," the funnywoman said.
"I don't even have a plant! I cant. I'm not going to water that."
Staley Tucci has been chosen to host the 19th annual GQ Men of the Year Awards.
The American actor will follow 2015 compere Samuel L. Jackson at Tate Modern's lavish Turbine Hall, where acclaimed contemporary art will make way for the cream of showbiz - albeit for one night only.
Held annually, the event has proved to be a huge draws for an eclectic mix of A-list actors, musicians, models and designers.
Following its inception in 1998 the ceremony has grown in size and stature, providing a glamorous backdrop for a host of local and international stars, among them Tom Hanks, Eddie Redmayne, Daniel Craig and Kim Kardashian.