Amber Heard is donating her entire divorce settlement to charity.
The Magic Mike XXL actress will receive US$7 million (NZ$9.6m) from estranged husband Johnny Depp - who she split from in May amid accusations he had been violent towards her - and, after indicating earlier this week she would be donating a portion of the money to good causes.
It has now emerged she will split it between a children's hospital and the American Civil Liberties Union (ACLU) to help victims of domestic violence.
Amber said in a statement: "As described in the restraining order and divorce settlement, money played no role for me personally and never has, except to the extent that I could donate it to charity and, in doing so, hopefully help those less able to defend themselves.
"As reported in the media, the amount received in the divorce was $7 million and $7 million is being donated. This is over and above any funds that I have given away in the past and will continue to give away in the future.
"The donation will be divided equally between the ACLU, with a particular focus to stop violence against women, and the Children's Hospital of Los Angeles, where I have worked as a volunteer for the past 10 years alongside organisations like the Art of Elysium.
"Over the years, I have seen firsthand how more funding for staffing, better equipment and better medication can make the difference between life or death for a child.
"I know these organisations will put the funds to good use and look forward to continuing to support them in the future. Hopefully, this experience results in a positive change in the lives of people who need it the most."
The ACLU are "incredibly grateful" for the donation and thanked the 30-year-old actress for her support.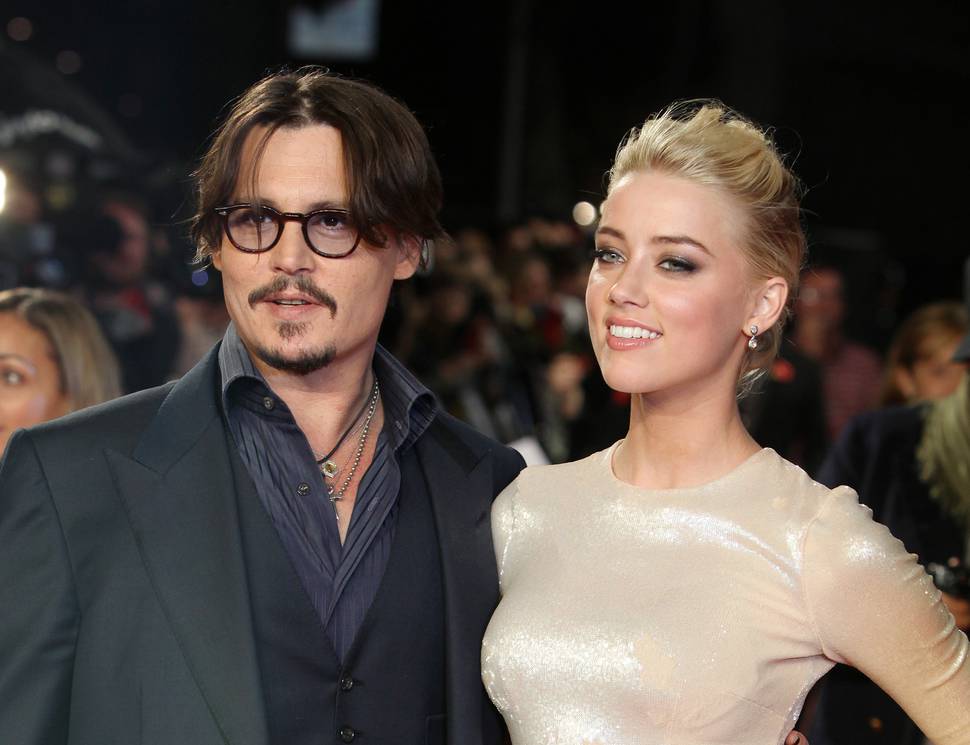 Anthony D Romero, executive director of the American Civil Liberties Union, said in a statement: "We are incredibly grateful that Ms. Heard has so very generously shown her support for the important and necessary advocacy for victims of domestic violence.
"For years, we have worked through the courts and legislatures around the country to make sure that domestic violence victims are fully protected by the law and receive the government assistance they deserve. We could not be more thankful for Ms. Heard's support- she can be confident that this gift will help other women live safely and freely."
And the hospital staff have also thanked Amber for her "tremendous gift".
Read more:
• Pirates crew: Depp was a 'nightmare'
• Dating RPatz was 'gross'
Paul S Viviano, president and chief executive officer of Children's Hospital Los Angeles, said: "On behalf of Children's Hospital Los Angeles' leadership, staff and the thousands of brave patients and their families who will benefit from this donation, I would like to thank Amber Heard for this tremendous gift.
"Her generosity will support the lifesaving treatments and cures that Children's Hospital Los Angeles provides for critically ill children each year."
When Depp and Heard - who has applied to have her domestic abuse petition dismissed - announced this week they had reached a settlement, a day before their divorce was due to go to court, the Danish Girl star said she would be giving some of the money to charity.
The former couple said in a statement: "Our relationship was intensely passionate and at times volatile, but always bound by love. Neither party has made false accusations for financial gain. There was never any intent of physical or emotional harm. Amber wishes the best for Johnny in the future. Amber will be donating financial proceeds from the divorce to a charity."
- Bang! Showbiz