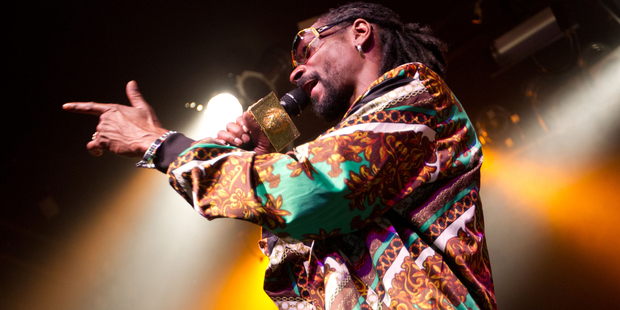 Crowd control railing at a Snoop Dogg concert in Camden, New Jersey, has collapsed, injuring spectators.
Local media reports at least five people were taken to hospital after more than a dozen tumbled on to concrete as the Snoop Dogg and Wiz Khalifa concert was underway about 10pm local time.
@NBCPhiladelphia @Q102Philly @wired965philly pic.twitter.com/mgDGoZnLfQ

— Łast♢K₩een (@ESPO_YMCMB) August 6, 2016
The BB&T Pavilion's organisers then cancelled the event.
At #snoopdogg and #wizkhalifa show - crowd rushed, show stopped, paramedics, lights on, people leaving, prayingpic.twitter.com/oldCnHhgvq

— jonalisa (@JonaLisaG) August 6, 2016
Witnesses have told local media people had been pressed up against the railing that was separating a lawned area from organised seating in a covered portion of the concert pavilion when it gave way.
A triage centre was set up in a nearby carpark, with more than 20 people attending. Five were taken to hospital.
@NBCPhiladelphia @6abc @FOX29philly @katebilo pic.twitter.com/xydY7ZbfQe

— Katie Colbridge (@katiecolbridge) August 6, 2016