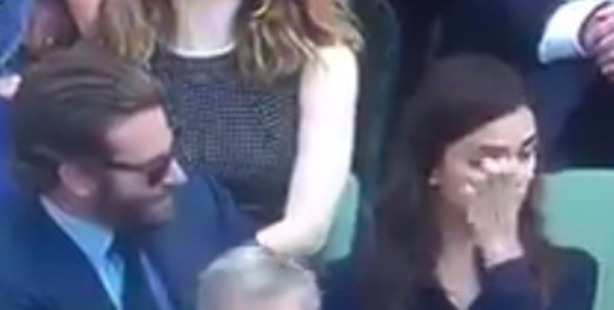 For keen-eyed celeb spotters, the off-court action at Wimbledon is almost more interesting than what's happening on the courts.
Over the weekend at the London tennis tournament we've seen Beyonce turn up to support pal Serena Williams, despite apparently understanding very little about tennis, and a rather juicy moment courtesy of Bradley Cooper and his girlfriend, Irina Shayk.
READ MORE:
• It's official: Tame is looking for love
• Anna Paquin shares industry sexism story
The Wimbledon cameras lingered on the actor and his model squeeze, but it appears the pair didn't know they were being filmed - in fact, they seem like they have bigger things on their mind:
Bradley Cooper done f***ed up @Deadspin pic.twitter.com/rFawbq62l6

— Andrew Lentz (@LentzManCometh) July 10, 2016
I'm obsessed with Irina Shayk's "just wait until we get home" face and the slight fear in Bradley Cooper pic.twitter.com/JlMdhc4Gft

— Caitlin McBride (@mcbride_caitlin) July 10, 2016
I think Bradley Cooper is in a fight. pic.twitter.com/yKSSXs10mC

— Micah Hart (@MicahHart) July 10, 2016
Ouch. We're not sure what he did wrong, but based on 30-year-old Shayk's expression and body language, it seems 41-year-old Cooper is in the doghouse.
Game, set, match.