Naz Khanjani has found the woman who will aim to give her that nose job, after all.
After weeks of speculation over potential opponents for The Bachelor NZ star, Auckland radio presenter Lily Taurau will step into the ring against The Bachelor runner-up.
The announcement was made by Joseph Parker in this video posted on Facebook this morning.
READ MORE:
•Something 'insane, crazy and unbelievable' just happened
•Max Key's pillow fight in Paradise
Taurau, who joined radio station Mai FM after winning a competition to replace Kanoa Lloyd, was one of two women shortlisted to fight Khanjani - the other being Bella Henry.
Henry was ruled out of contention due to the weight difference between her and Khanjani.
In a call-out video to Khanjani, Taurau said: "If you really want a challenge come and see me", rather than Henry.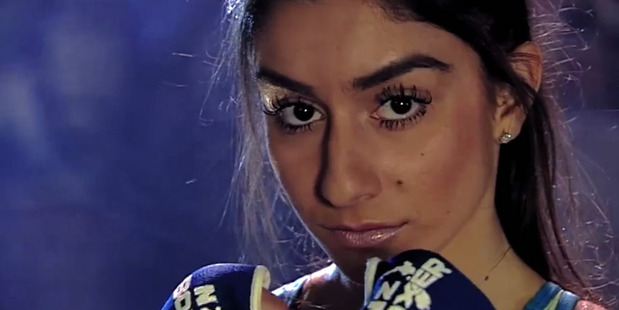 Khanjani's first pick of opponents was Pebbles Hooper, who Duco's Craig Stanaway called the "queen of the keyboard cowards".
However, Hooper instantly dismissed the call-out, saying it was "ridiculous" and "the funniest thing I've ever heard".
Khanjani's bout will take place on July 21 at Christchurch's Horncastle Arena, on the undercard of the Joseph Parker vs Solomon Haumono main event.