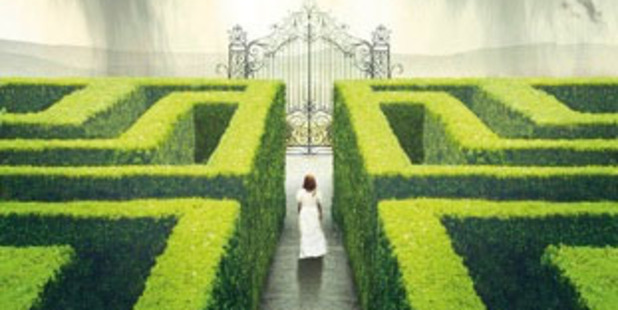 Twitter, Facebook et al are reputedly eroding our attention span. We lack the ability to stick with a big book as it trundles across its landscape. Will this affect sales of Riordan's 500-page second novel?
No way: after all, she's not an author; she's already a phenomenon.
You've read Jane Eyre? Then you know most of this plot already. Sombre, handsome
widower; matching house; gutsy young governess; ominous footsteps in the attic: they're all here. See it as homage rather than plagiarism.
Two lives thread through the book: Harriet Jenner, who works at irritatingly-spelled
Fenix House in the 1870s, and her granddaughter Grace, who has grown up hooked on Fenix narratives. Unexpectedly, but with a touch of predestination, she ends up there too. Alas, her images of "umber and Wedgewood blue ... curving banister ... Turkish rugs in rose and gold" are rudely dispelled.
The gates are rusty, the azaleas dead in the middle (cue sinister sound-track), the housekeeper smells and there's a significant gouge in the wallpaper.
But Grace stays and pretty soon enigmas arise all around, many of them involving her grandmother's tales. Harriet has clearly been telling porkies. Why? A (very) long letter seeks to explain. Meanwhile, figures from the past reappear, usually changed for the worst. A dead sibling ... isn't. Neither is a certain wedding present. There might be whispering in corners.
The plot ducks off in all directions. A soupcon of second sight and a load of revelations keep events twisting along. Damaged young Lucas becomes a presence; a model train set acquires heavy symbolism. Destinies are fulfilled - and Riordan does phrase things that way. There's a genuine last-page revelation - you'd feel let-down if there weren't.
Period, atmospheric and interior decor details abound. Gloucester is "Gloucester with its limestone cathedral rising like a ship out of the surrounding floodplain". Characters say "ensconced ... in penury".
Restraint? Don't be silly. This is a novel whose stylistic sins are ones of inclusion rather than omission. But it wraps up everything and everyone; it's expansive and frequently engaging. The Shadow Hour won't change your life, but it'll certainly occupy a fair chunk of it.
The Shadow Hour
By Kate Riordan
(Michael Joseph $37)
Reviewed by
David Hill