Crowe interview good but story of quake victim truly moving.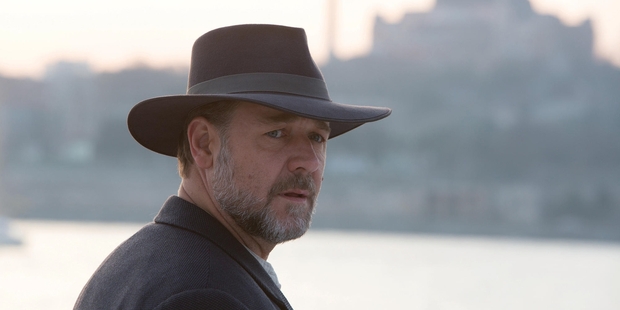 In less than a week in this still-new year I've found two reasons to take television seriously, though I'm sure the feeling won't last. After all, there'd be no fun to be had with that.
In my first serious encounter, I watched Sunday the TV show which is back on Sunday the day of the week at 7pm (TV One). In its first episode of 2015 and still in its compressed half-hour format, it served up two solid stories - well, one solid story and an interview with Russell Crowe.
Neither was an item that would normally catch me, though there's something oddly compelling about movie star Crowe's propensity for sliding his big foot into his capacious cakehole every time he "opens up" for a reporter.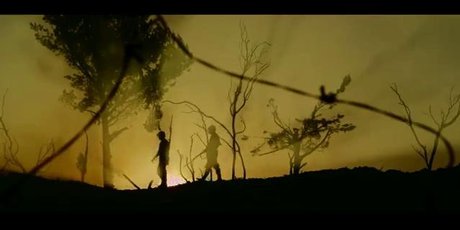 Sunday's reporter on Sunday was some lizard-eyed old Aussie vet who looked like he wouldn't take no for an answer and might not much like yes either.
But Crowe's not famous for shutting up and he held forth twitchily on his sensitivity, his privacy, the phone-throwing incident, Gallipoli and his new movie (about Gallipoli). At 10 minutes or so, the piece was just the right length.
But it was the other story on the programme that really got me, even though it was one of those heart-rending medical trauma ones that came with the pitch line, "In one fell swoop, her life was changed forever" and frightened me with the promise of upsetting injury and surgery scenes.
Reporter Janet McIntyre, who's good with emotional stories, was on to a terrific and moving one with Stacey Herbert, the vivacious and "leggy" model who lost both her legs and nearly her life in the Christchurch earthquake.
With graphic news footage of her rescue after eight hours crushed under concrete, film of her during her recovery in hospital, her surgeon and Herbert talking herself, extraordinarily brave and open about the whole awful thing, it was terrific TV.
"They were good legs," she said at one point, so sadly that it might have broken your heart.
On a not-much-cheerier note, there was the rather serious The Trouble With Murder (Prime, Monday, 8.30pm), a new local documentary series exploring our sentencing system.
This is, of course, an excellent thing to set out to do. If anything needs exploring in New Zealand, it's our sentencing system. The trick is to make it into watchable television.
Which The Trouble With Murder actually was, in an old-fashioned way with its little touches of re-enactment enhancing interviews with lawmakers, lawyers, police, victims' families, campaigners and murderers in the first episode, which was sub-titled Life For a Life and looked at how New Zealand law has handled murder down the years.
Tracing a path that has seen the abolition of the death penalty and the rise of "life sentences" from seven years to 17, it picked up the stories of four cases that shook the nation and helped change the sentencing laws.
It was a well-made, involving and intelligent start to the series. I felt I came out of it knowing more than when I went in, which is a rare and wonderful experience these days.