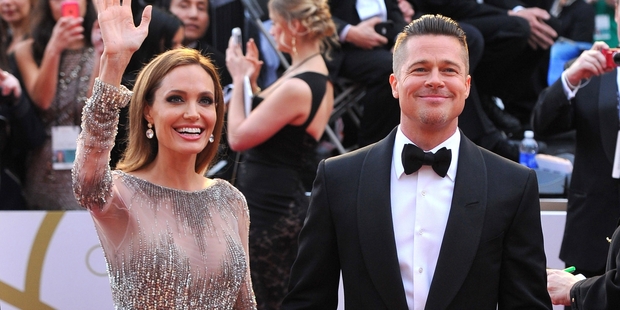 With a cast list featuring Robert De Niro, Leonardo DiCaprio and Brad Pitt, a glamorous casino setting, and Martin Scorsese in the director's chair, it could be the most stellar heist movie since Ocean's Eleven.
But the power of Hollywood's biggest hitters will instead be used to deliver a corporate short film promoting a new US$2 billion entertainment resort in the gambling mecca of Macau.
This, the first occasion that De Niro, Pitt and DiCaprio have worked with Scorsese together on the same film, will premiere next year at the opening of Studio City, a large-scale integrated entertainment, retail and gaming resort, being built by Melco-Crown Entertainment (MCE), on Cotai, Macau.
James Packer, the Australian billionaire who co-owns MCE, a global resort and casino brand, also runs RatPac Entertainment, an independent film company, which has partnered with Pitt's Plan B Entertainment and is producing the big-budget short.
Pitt, 50, broke off his working honeymoon with new wife Angelina Jolie to film in New York with De Niro, 71.
The film is scripted by Terrence Winter, writer of The Wolf of Wall Street and creator of the HBO series Boardwalk Empire and will be used to promote MCE's expansion in Asia and globally.
There is speculation that the short could be a "warm-up" for a Frank Sinatra biopic which Scorsese plans to direct. Pitt has been linked to the lead role with Scorsese lining up De Niro as Dean Martin.
- Independent