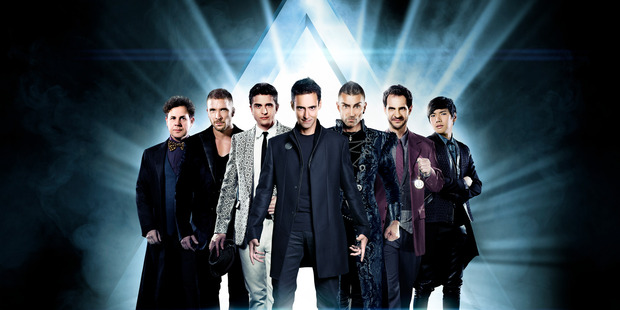 Along with the gasps of amazement, a perfectly staged illusion makes us question the evidence of our senses. Such scepticism is useful when reality is constantly transformed by digital manipulation and political spin doctors can make a discussion with a person suddenly reappear as a discussion with an office.
The Illusionists 2.0 offers a very contemporary take on the ancient art of conjuring with live 3-D close-ups of the action as seven internationally renowned magicians provide a survey of the latest trends in the world of illusions.
The Deceptionist James More recently became an internet sensation after appearances on Britain's Got Talent and his theatrically staged routines featured death-defying antics on the point of a sword.
The element of danger also added frisson to Aaron Crow's samurai-style displays of proficiency with the instruments of mortal combat which had rather nervous members of the audience holding targets for the uncanny accuracy of his swordplay and archery.
For physical skill it would be hard to top the talents of young Korean artist Yo Ho-Jin who has scooped numerous prizes for his dazzling displays of manual dexterity. His slender fingers, elegantly enhanced by the 3D camera, plucked cards out of thin air and the routine was given a graceful balletic quality through the rhythms of the musical accompaniment.
Master magician Luis De Matos appears to have discovered a way of suspending the laws of probability as each member of the audience was involved in a mind-boggling stunt that really does seem to take us into the realm of the impossible.
The partnership between magic and stand-up comedy got a thorough work-out with Jeff Hobson's music-hall humor and some very sharp ventriloquism form Australian Raymond Crowe, while Adam Trent offered a vision of the future as danced in and out the world of virtual reality.
What: The Illusionists 2.0
Where: The Civic, to September 13