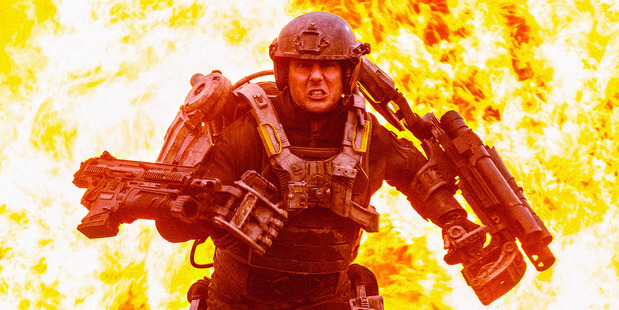 Sylvester Stallone flexed his ageing biceps, Tom Cruise battled aliens and Cameron Diaz sizzled, but in the end nothing could save Hollywood from a disastrous summer.
Across North America, box office takings were down 15 per cent - the worst summer in eight years - and the biggest year-on-year collapse in three decades. For the first time since 2001, no single film made US$300 million ($358 million) and none even came close. In July alone, box office receipts were down 30 per cent.
The stream of flops included Stallone's The Expendables 3, which had a budget of US$90 million and made back less than US$30 million in the US. Diaz's Sex Tape made less than US$40 million.
Last week's big release, Sin City: A Dame to Kill For starring Jessica Alba, Bruce Willis and Eva Green, took US$12 million, a fifth of what it cost to make.
Weinstein's Erik Lomis told Variety: "We weren't prepared for this level of rejection by the public.
It's like the ice bucket challenge without the good cause."
The summer slump came despite a late surge in August with two of the top grossing films of the season, Teenage Mutant Ninja Turtles and Guardians of the Galaxy.
Edge of Tomorrow, Tom Cruise's science fiction epic, which had a budget of US$178 million, was praised by critics but did not reach the box office heights of some of his previous films.
For years Hollywood has been feeling the impact of DVDs, and now internet streaming services such as Netflix. This summer, cinemas also faced competition from the football World Cup on television. Another factor appears to be the increasing popularity of video games among young men. Studios are increasingly targeting films towards female audiences to compensate.
Last year, filmmaker Steven Spielberg predicted a possible Hollywood "meltdown" and Dreamworks' Jeffrey Katzenberg said the film industry was "not a growth business".
Cowen and Company said US cinema attendance appeared to be in "secular decline", adding: "We do sort of wonder what Americans have been doing with their leisure time. Facebook and Twitter? Or playing outside?"
- Telegraph