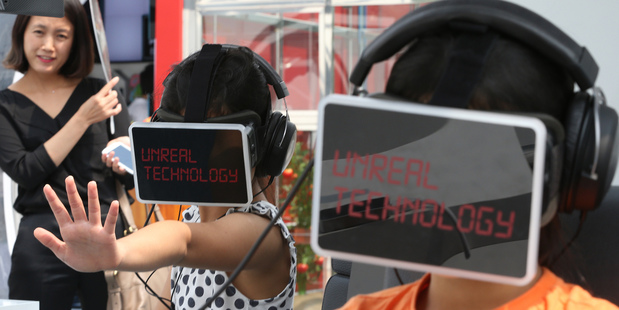 An Oculus Rift developer believes the device's immersion paired with frightening games will result in fatal heart attacks.
Speaking at a virtual reality panel at Unite 2014 in Seattle, GamesIndustry reported Cloudhead Games creative director Denny Unger as saying that deaths are inevitable.
"I have some pretty strong views on this," said.
"The low hanging fruit of virtual reality, to me, is horror games that purposely do jump scares. We're very close to having the first death in virtual reality - I firmly believe that.
"When the commercial version comes out, somebody is going to scare somebody to death - somebody with a heart condition or something like that. It is going to happen. Absolutely."
Unger called on others developing for Oculus to consider that when creating games.
"I hope that all developers are taking that seriously," he said.
"If you haven't had the developers' kit in your hands, you need to get it in your hands to understand the weight of that consequence. You really could kill somebody. You really could.
"We all have to be mindful of that."
Cloudhead is currently working on an Oculus title called The Gallery: Six Elements, which it successfully crowdfunded in March last year.
The Oculus Rift is a virtual reality head-mounted screen in development and due for release next year.