Three Herald writers share their thoughts on Spark's new TV on-demand service Lightbox.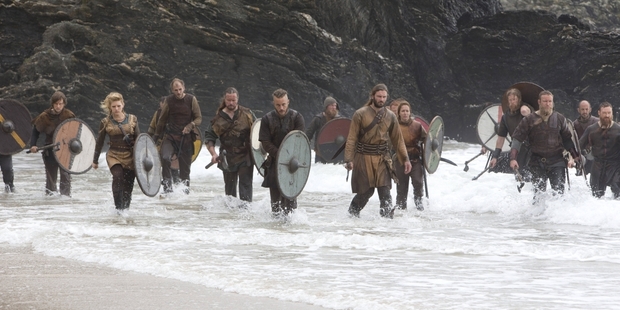 A business perspective: Media writer, John Drinnan
Three cheers for Spark as it brings competition to TV land. But it'll be a while before it really shines bright for viewers.
In business terms, the $20 million spent on Lightbox is tiny; to put it in perspective, Spark spends $8.5 million a day on services and infrastructure.
But Spark insists it's in the TV market for the long haul. And it's big enough to absorb losses while it breaks into the market and takes on Sky, which launches its own internet TV service this year.
The challenge is not about the technology. Lightbox delivers TV shows over the internet with crystal-clear images. It's about content.
The new service needs to provide top content that people can't see elsewhere.
Sky spends $280 million a year on programming alone and has many premier TV shows tied up through its SoHo channel.
It also has the rugby, which Lightbox won't be chasing any time soon.
The entertainment view: Head of entertainment, Joanna Hunkin
The TV industry is struggling with a declining audience as more turn online for their viewing needs. And that's with content hard to access. Lightbox makes it easy and legal.
People want to watch what they want, when they want. While TVNZ and TV3 have been offering on-demand services for some time, they're quite restrictive, allowing access to specific episodes for a limited time.
Lightbox offers open-ended access and gives people the freedom to binge-watch series, which will hold huge appeal to the key demographic of 25- to 54-year-olds.

Lightbox is also the only on-demand service that lets you view content on your TV, via Apple TV. TVNZ and TV3 restrict access to your computer or mobile device (although TVNZ says it's changing this).
With Lightbox you can view its entire library on your TV with the swipe of a finger. And that's a game-changer.
The hands-on user's view: TimeOut writer Chris Schulz
If you're a television junkie, then these are confusing times. Where, exactly, do you get your fix from?
Do you still tune into free-to-air networks' local TV offerings, putting up with reality junk, inconvenient viewing times and those pesky ads that screen every 10 minutes?
Do you pay for Sky TV and enjoy live sport offerings and exclusive content channels like The Box and upcoming sci-fi channel The Zone, but grin-and-bear those hefty fees and a current lack of on-demand services?
Or do you head down darker alleyways, scouring the internet for dodgy downloads, tricky torrents and sorry-looking streams to satisfy your cravings, while suppressing that ever-growing sense of guilt?
There are more choices available for TV fans than ever before, and now you can add another one to the list.
That's Lightbox, Spark's on-demand service which launches today with around 5000 hours of content.
I've been trialling the beta system for the past couple of weeks, and though Lightbox isn't going to answer every single TV-viewing problem for every single viewer, it sure as hell feels like a step in the right direction.
Lightbox has plenty going for it: a simple, easy-to-follow menu system; exclusive content with the promise of more on the way, and a back catalogue of shows that demand repeat viewing. It finished less than a year ago, but I'm already queuing up another Breaking Bad marathon.
Some of it's exclusive, much of it's great, some of it's not. I have tuned into the hilarious antics of Louie (LOL), checked out the first season of Masters of Sex (woah), and delved into the Norsewood adventure Vikings (Ouch). But I can go without the diminishing returns of cheesy sitcom Modern Family, and I know it has its fans, but I've never warmed to Orange is the New Black.
Still, if you're a parent, my son's silence while he pored over episodes of Penguins of Madagascar and Sarah & Duck spoke volumes. And it meant he wasn't using one of the other screens in the house.
Here's the confusing thing though: some of Lightbox's content is available elsewhere.
Both seasons of Orange is the New Black are screening for free on demand on TVNZ's site throughout September. And though Lightbox has secured most of Mad Men, the show's final series will screen on Sky TV's SoHo first.
Here's my advice: sign up for Lightbox's 30-day free trial and watch the crap out of everything you can. You have nothing to lose. You can make your decision after that.
And after all, what kind of addict doesn't like access to free stuff?
READ MORE:
• Spark flicks on the Lightbox
• How Lightbox's hot new shows stack up
- TimeOut