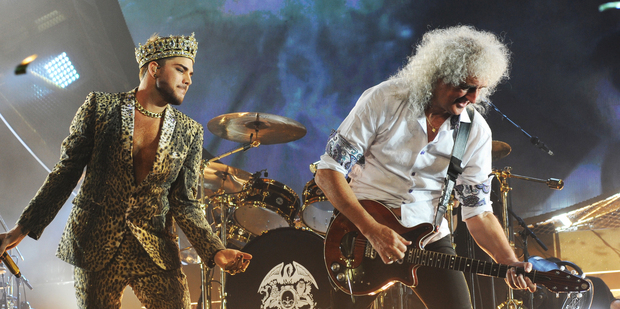 Queen with Adam Lambert, Vector Arena, Wednesday
I never was the world's biggest Queen fan. They had become a pop jukebox -- "Flash! Aaaaa-aaah" -- about the time I started taking this rock music stuff seriously as a teenager. Also, I usually take cynical delight in assessing veteran touring bands who aren't quite the band they once were. But I'm oddly excited about seeing Queen with Freddie Mercury ring-in Adam Lambert at Vector next week (they play Thursday too). Maybe it's the enduring pompous glory of songs like Somebody to Love which keep getting the X-Factor and Idol treatment. Maybe it's the chance to join in a community singalong of Bohemian Rhapsody, a song I seem to know every word to. And maybe it's the chance to see Doctor Brian May pull one of those classic solos on the guitar his Dad made him when he was a teenager. Altogether now: "Scaramouche! Scaramouche!"
The Illusionists, Civic from Tuesday
When the publicity material for The Illusionists 2.0 arrived I couldn't but think we'd got the Doctor Who audition file instead.
Maybe it was the bowties sported by two of the septet and the glowing light behind them. This ensemble start a season at our most magical theatre from Tuesday. The ensemble's specialist talents are denoted by their catchy noms du conjurer. Among them are "The Warrior" (swords, crossbows and paintball guns), "The Deceptionist" (answers the phones with fake names ... no kidding), "The Unusualist" -- (looks like he's on his way to a Timelord convention) and "The Futurist" (Adam Trent) whose comes described as "Justin Timberlake meets David Copperfield". If ever that meeting actually happened, it might explain how the rest of N*Sync just suddenly disappeared ...
Kristin Hersh, Q Theatre, Sunday
There's another Queen in town this week -- American alt-rock royalty Kristin Hersh. The founder of band The Throwing Muses remains a singular songwriting talent. She's bringing her deep dark songbook to Q Theatre for a solo show on Sunday night, a gig that winds up a short jaunt to New Zealand, which also has her at Wellington's Bodega tonight. Her main reason for the latest jaunt is an appearance at the Christchurch Writers and Readers Festival on Saturday night, where she'll be discussing her intriguing memoir Paradoxical Undressing which follows her teenage life and the early days of the band.
Doctor Who, Prime, Sunday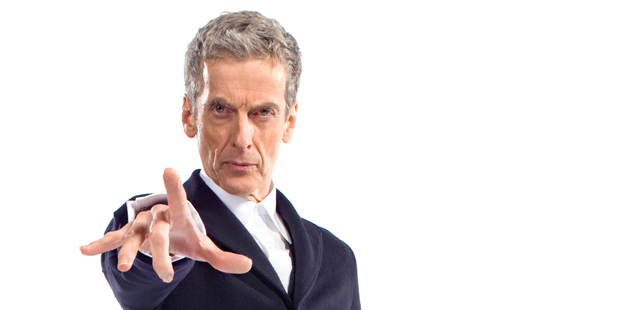 Given the changes in the staff upon the 21st century Tardis, it's possible the the boyhoods of some young fans will partly be defined by which Doctor Who (and cute companion) they liked first as much as which Harry Potter book or movie they liked best. Here, finally, comes the arrival of new Doc Peter Capaldi in a feature-length episode on Prime on Sunday night. Yes kids, back in my day, Doctor Whos tended to be crazy old men rather than the fast-talking young chaps of late. Here's a chance to experience that for yourself. And yes tell your parents the guy in the paper said it was okay to stay up late to see Capaldi regenerate into the new Who. This is television history after all. Can't miss that.
Boyhood, in cinemas now
Tell ya one thing, if Boyhood doesn't figure in next year's Oscar nominations, there's going to be trouble. Richard Linklater's time-lapse movie which portrays the young life of a Texas boy from infancy to college is a remarkable movie, rising high above the novelty factor of its making --it was filmed incrementally over a period of 12 years as its young star Ellar Coltrane grew up -- and his screen parents Ethan Hawke and Patricia Arquette aged.
- TimeOut